19 Oct 2022
FIVB and Volleyball England discuss national development of the sport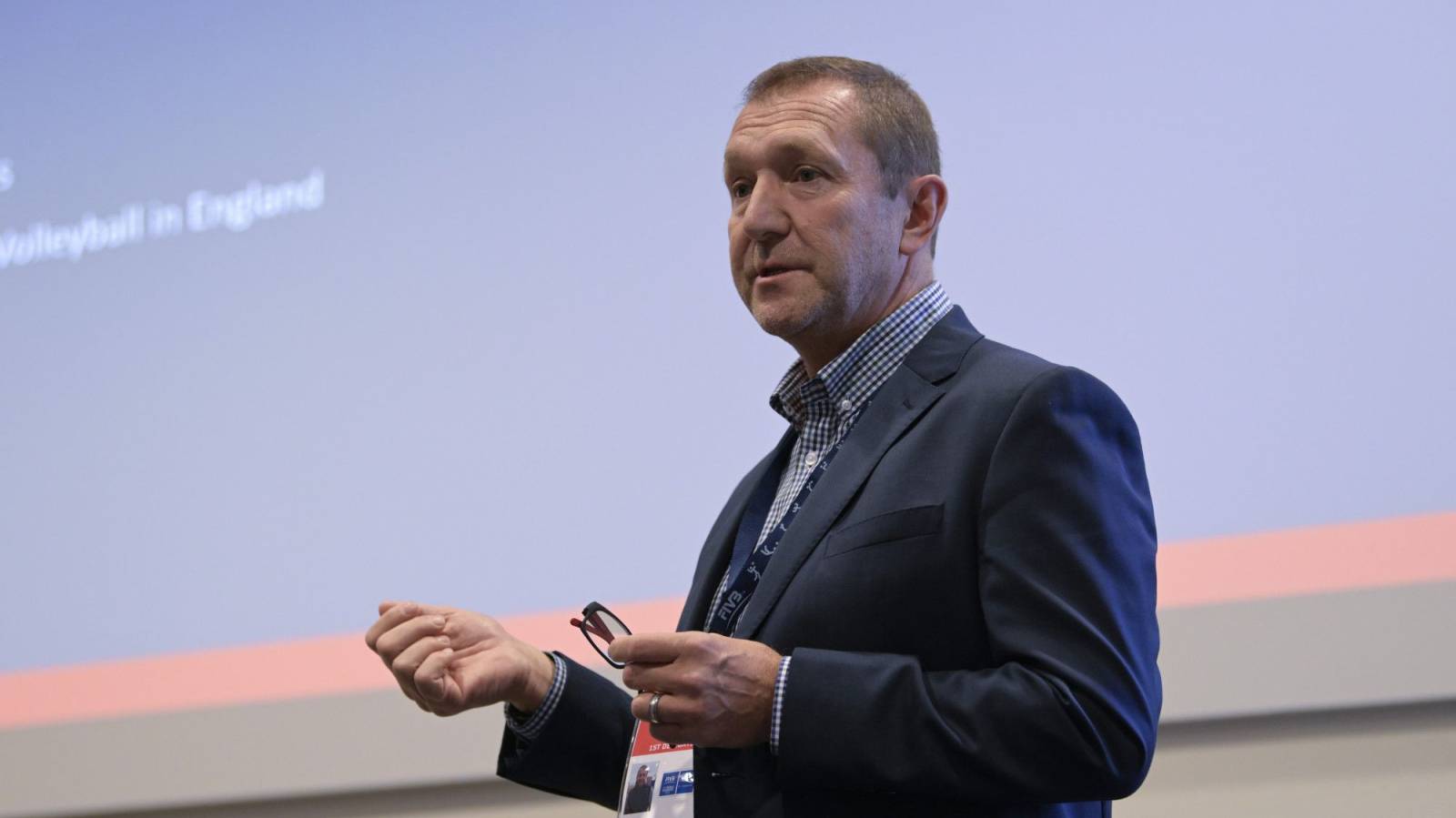 Prospective plans to raise the profile of volleyball in England by potentially hosting a major event were explored between Volleyball England and the FIVB at the FIVB World Congress 2022.
Held every other year, the Congress brought together all affiliated national federations to discuss, learn and explore ways of working together to help the sport reach its potential. The CEV Congress and a meeting of NEVZA nations were also held between 23-25 September in the Netherlands.
Volleyball England Chairman Adam Walker and Interim CEO Sam Jamieson met with the FIVB and Volleyball World around the possibility of developing a long-term plan to host major events in England. Volleyball England had previously met with CEV President Aleksandar Boričić, FIVB Head of Technical & Development Steve Tutton, and FIVB Beach Volleyball Director Yu Cao in Birmingham during the Commonwealth Games.
Volleyball England also took advantage of the opportunity to present to fellow Commonwealth federations about the on and off-court success of the 2022 Commonwealth Games and the sport's 'Our Time to Shine' plans to ensure a true legacy from these groundbreaking Games.
Sam Jamieson said: "From sharing lessons learnt from the Commonwealth Games to strengthening ties with the FIVB and neighboring federations in Europe, the key theme of the 2022 Congress was unity and all nations working together to achieve an even brighter future for volleyball.
"A successful trip with promising seeds sown for some very exciting plans ahead."
The FIVB's successful Empowerment Fund was a key theme that ran throughout the Congress. FIVB recently approved 12 months of beach volleyball coaching support for the England beach volleyball national team under Volleyball Empowerment. We have since hired high-performance coach Kirk Pitman for 12 months.
FIVB said it hopes this funding will have a positive impact on the performance of England Beach Volleyball Teams and help us to meet objectives that are sustainable in the long term, as part of an agreed strategic framework.
Photo: Adam Walker, Chairman of Volleyball England, presents to fellow Commonwealth federations at the FIVB Congress. Credit: FIVB.