Annual Awards
Volleyball England's Annual Awards is a prestigious and long-standing date in the calendar that recognises special individuals who go the extra mile to create a fantastic environment and experience for volleyball in England, from grassroots to NVL to international level.
The winners of each category take centre stage each year at an established event in the calendar, where they will be presented with their award.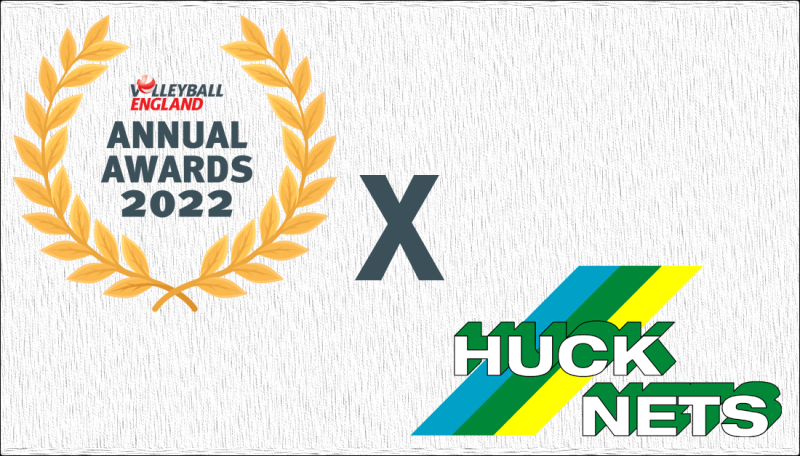 The nomination window for our 2022 Annual Awards has now closed! The winners were announced at our live, virtual awards ceremony on Friday 22nd July. View the list of winners below.
To read more about the award categories and criteria, click here.
A list of the previous winners of our Annual Awards can be found here.

2022 Annual Awards Winners
| | |
| --- | --- |
| Category | Winner |
| Young Coach of the Year | Tom Bedworth |
| Coach of the Year | Elaine Brown |
| Young Official of the Year | Aileen Barry |
| Referee of the Year | Huaxi Liu |
| Young Volunteer of the Year | Isla Greig |
| Volunteer of the Year | Sze Nam Chan |
| HEVO of the Year | Sam Sorsky |
| Long Service Award | Ian Legrand |
| Club of the Year | Leeds Gorse Volleyball Club |
| Serena Morten Safeguarding Award | Mark Jones |
| Peter Wardale Memorial Award | Nick Shaffery |
Peter Wardale Memorial Award
The Peter Wardale Memorial Award is the highest accolade that can be given to a volunteer. The recipient of this award is selected by the Board and is given to someone who has made an outstanding contribution to the sport of volleyball. It is not awarded every year.
Roll of Honour:
2000 – Ron Richards
2001 – Dudley Williams
2002 – Roman Parashchak
2003 – Dan Dingle
2004 – Neville Lewis
2006 – Ian Berry
2007 – Freda Bussey
2009 – Don Anthony
2012 – Brian Stalker
2013 – Richard Callicott
2014 – Gordon Neale
2015 – Paul Bohannan
2016 - Keith Nicholls
2019 - The Bello Family
2020 - Janet Inman
2022 - Nick Shaffery