21 Nov 2023
Junior GP U15 Review (18th and 19th November)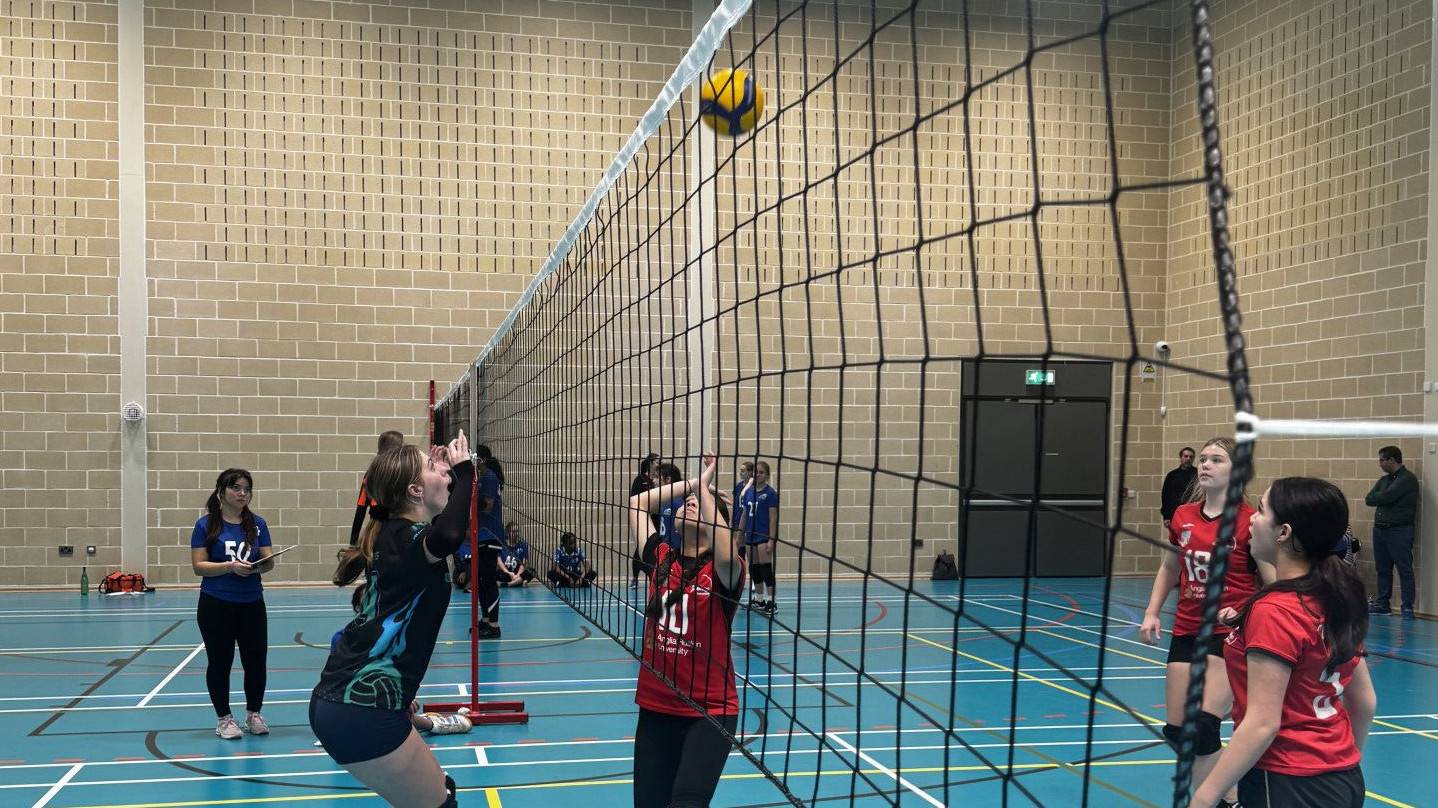 It got underway with the boys' competition which saw four pools of teams compete to claim the top spot.

In pool A, Group A, Dulwich went unbeaten without dropping a set and they sent the tone in their first game with a strong performance which showed what was to come.
A 2-0 victory over Onyx was followed up by another 2-0 victory over Team SideOut A.
Sideout A won one, drew one and lost one over the weekend with a victory over Greenhouse Sports, a loss to Dulwich and a draw with Onyx as they finished second in pool A.
In Pool A, Group B, Ark Putney Academy narrowly pipped Team SideOut B to the top spot on points difference.
Both teams recorded one win and two draws in their three games, with Harvey Academy and Wapping Wildcats finishing third and fourth.
That set up crossover play-offs where Dulwich dropped their first set of the weekend against and Sideout B, but still clinched a 2-1 victory.
In the other semi-final, SideOut A had won against Ark Putney Academy by another 2-1 scoreline to set up a Dulwich v Sideout A final, which the former won 2-0.
In Pool B, hosts Worthing were drawn in the second pool (Group B) alongside Worthing Warriors and South Hants.
Hants were able to claim victory of the pool by not dropping a single set.
This set up a crossover final against Group A winners Ashcombe who had also been able to overcome competition from Dunottar Warriors and Wessex.
That saw South Hants victorious overall in the Group B standings after a 3-0 success over Ashcombe, with Dunottar Warriors third.
Newcastle Staffs hosted Pool C and had two teams representing the side, one in each of the two groups.
Stourbridge Sparks, playing in Group A, were two from two in the group stages but fell short when taking on the winners of Group B, Stockport, who triumphed 2-1.
Stockport had made it into the final after two straight set victories over Newcastle Staffs C and Tettenhall Tigers A.
In the final boys' pool, Pool D, Cambridge A had some tough matchesagainst South Bucks, Welwyn and Hatfield and MK City in Group A.
ENVC Rangers also had to fight hard to make it to the top of the table in Group B with victories over MK City C, Cambridge B and MK City B.
In the overall Pool D final the two sides won one set each.
Following the excitement of the boys' pools on Saturday, it was the turn of the girls on Sunday.
South Hants put together two teams who had to take on Wessex A and B as well as VBDC.
After only dropping two sets in four games, South Hants A topped the group closely followed by Wessex A. VBDC were able to snatch third place with a narrow victory over South Hants B.
Dulwich girls were hoping to replicate the success of their male teammates on Sunday when they were drawn against Richmond A, C, and Team SideOut B in a tricky Pool B.
SideOut A took the top spot in their group with London Lynx a close second. This set up a cross over final between Sideout A (winners of Group A) and Dulwich (runners up of Group B)
SideOut A were able to claim a place in the final against London Lynx with a 2-0 victory over Dulwich.
The final between London Lynx and SideOut A which when they met in the group stages SideOut where able to take the match 2-0.
It was a repeat of the group stage with SideOut taking first place overall with another 2-0 victory.
Newcastle Staffs hosted two more pools for the girl's competition with Pool C having three teams from Stockport, two from Wombourne, as well as teams from Frodsham and City of Salford.
In group A Stockport were able to sit top of the table with three 2-0 victories over Wombourne B, Stockport C and City of Salford.
With these three victories, Stockport A got the top seed going into the cross over finals which put them against fellow team mates with Stockport B coming second in group B.
Despite being runners up Stockport B had showcased their skill in the group stages and where able to overcome their teammates 2-0 putting them in a final between Wombourne B.
It was a nail biting final with both teams grabbing a set each with the final set going the way of Stockport B.
In the other Pool hosted by Newcastle Staffs a smaller pool of Newcastle Staffs B and C alongside Wirral and Tettenhall Tigers.
Staffs B took all three of their games 2-0 putting them top with their teammates of Castle C taking two victories.
In the Semi-finals Staffs continued their streak of not dropping a set with a 2-0 victory over Tettenhall Tigers A.
However, it wasn't a flawless weekend with Staffs C able to claim a set against the high flying Staffs B. But it wasn't to be enough for them with the team losing 2-1 and giving Staffs B the top spot in Pool D.
Pool E, hosted by MK City saw the home side put together three teams. Enigma, Ciphers and Codebreakers all represented MK City with some strong opponents of South Bucks, ENVC Robins, Cambridge A, B and C.
ENVC Robins A topped the table of Group B with three victories from three. Code Breakers couldn't crack it this weekend with Cambridge A and C taking second and third place.
ENVC Robins A had to take on the unbeaten South Bucks who had only dropped one set to ENVC Robins B. The Robins wanted to do one better and take two, maybe even three sets off Bucks however the Bucks side were able to maintain their unbeaten streak from the weekend and claim a top spot place in Pool E.
Seven teams took part in Pool F with Hosts London Giants pipping Greenhouse Sports A to the top spot with three wins from three in Group A.
This would set up a semi final between Greenhouse Sports D who had come second in Group B.
Giants were able to carry the momentum from the group stages and take another 2-0 victory. Wapping Wildcats A were looking to take their success of the semi-final aginst Greenhouse Sports B and do what other teams couldn't and win against Giants.
However, Giants went a whole weekend without dropping a set and won the Pool F competition. Wapping Wildcats finished second with Greenhouse A pipping Greenhouse D to third place.
For all the results of a mammoth weekend of action click here.