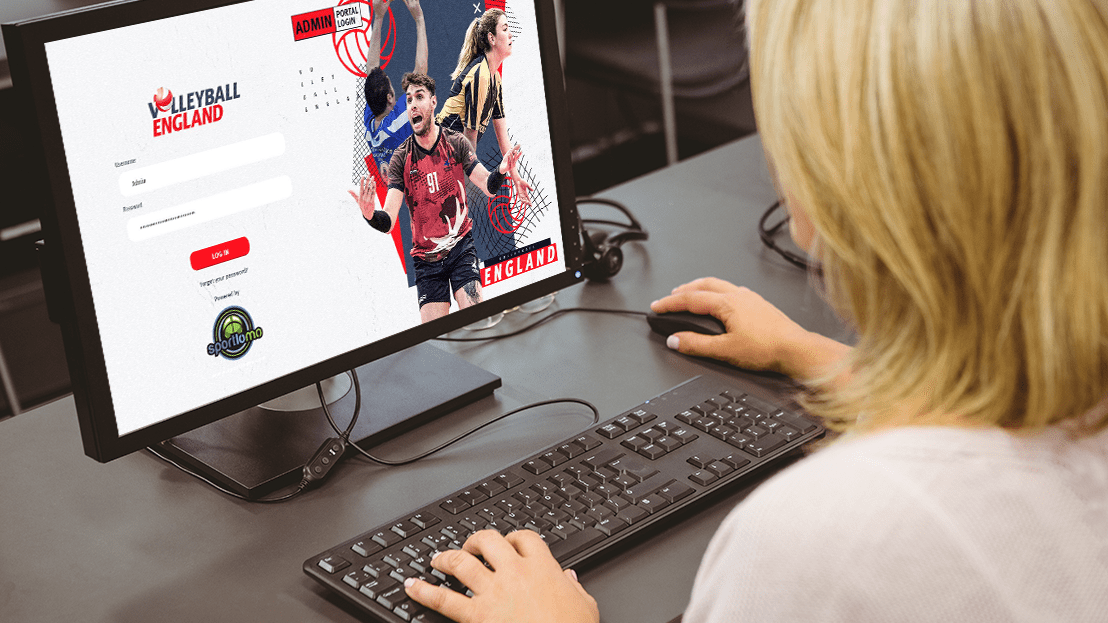 Since signing our landmark digital partnership with SportLoMo in January, our focus has swiftly turned from exploration and negotiation into setup and configuration.
We've looked at our membership journey and how we can use this opportunity to simplify the process. We've hosted a workshop with SportLoMo to re-map competition workflows, taking advantage of new automations. We've begun cleansing and migrating data to ensure the transition is as seamless as possible for users. And we've collaborated on a fresh new login page.
Digital transformation is our number one priority right now, and we're building good momentum as we work towards launching the platform ahead of the 2023/24 season. Support from digital consultants 7League, a detailed project plan and clear project governance are keeping us on track.
Platform name
One area we need your help with is the new platform's name. Moving away from VolleyZone presents us with an opportunity to re-name our sports management portal. Should we stick with the name we're all familiar with, or try something new?
Please share your thoughts via a poll we will be running on social media this week.
Qualities and questions
SportLoMo's supersystem provides a suite of tools – largely around membership, competitions and club management – to help administrators at all levels of the game while also transforming our users' experience.
In SportLoMo's system, clubs will be able to set up and manage payments and training sessions for their own members, associations will be able to run leagues and tournaments, and players will be able to track results and look ahead to upcoming fixtures via a dedicated mobile app.
What is even more exciting is that SportLoMo, which already works with Volleyball Canada, is committed to developing the system for volleyball. It was one of the qualities that made SportLoMo stand out during our meticulous search for a digital partner.
There's a long road ahead of us before we launch the system, and there will no doubt be some bumps along the way, but we've made excellent progress so far. As the months pass by, expect more updates and insights on the system before it goes live.
But for now – what would you like to know? Please send your questions to communications@volleyballengland.org. We'll answer these in future updates.