20 Jan 2023
New digital partner to transform member experience in 2023 and beyond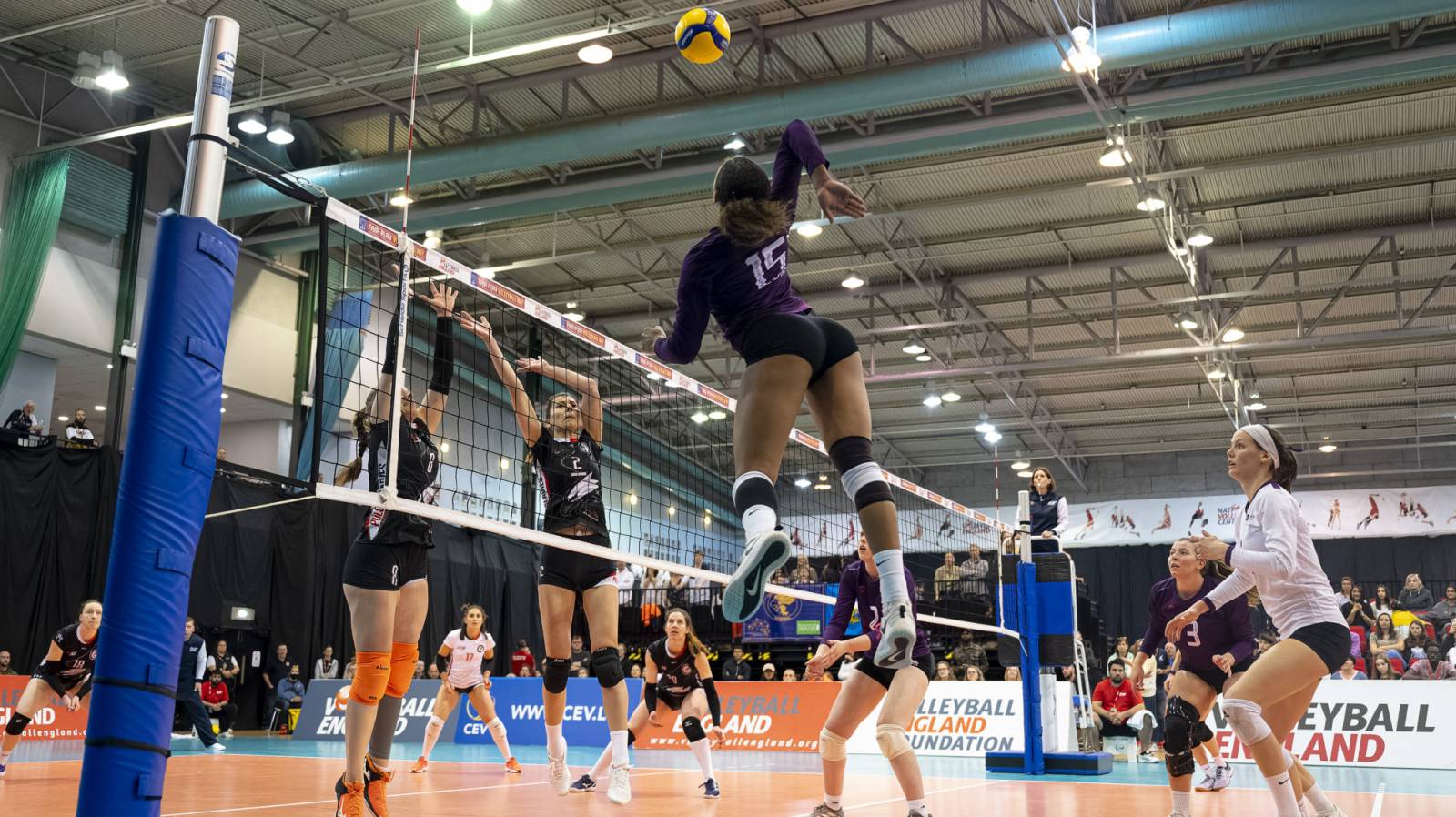 We are excited to announce SportLoMo has been appointed as our new Digital Systems Partner.
SportLoMo will provide Volleyball England with highly configurable and integrated sports management software, bringing together previously fragmented membership, competitions and club management systems.
As well as time efficiencies that are possible thanks to this integrated system, the user experience will improve, amongst other benefits.
Volleyball is a focus sport for SportLoMo, which already works with Volleyball Canada, so the company is committed to developing a product that best suits our sport.
Charlie Ford, Chief Executive of Volleyball England, said: "Digital transformation is a key enabler of our Game Plan strategy and emerging priorities as it cuts right across our pillars of lifelong participation, strengthened clubs and delivery partners, and an improved suite of member products and services.
"We have been very diligent and meticulous to get to this stage and I'm excited that thanks to the modern and robust solutions offered by SportLoMo, we will start to realise our short and, as they evolve, long-term ambitions."
Seamus Kyne, Chief Executive of SportLoMo, added: "SportLoMo is delighted to have been selected by Volleyball England as its Digital Systems Partner.
"We are confident our extensive suite of integrated modules and our experience working with other volleyball associations and national governing bodies will ensure a very successful implementation.
"We have 18 years' experience working with regional bodies, leagues and clubs and know this will ensure we deliver a product to leagues and clubs that supports the regional and extensive club network, which Volleyball England has identified as a high priority for this project.
"The selection process was extensive, detailed and thorough. We are impressed with the vision Volleyball England has to develop and grow the sport and we look forward to partnering with the wider community on this exciting journey."
The new system is expected to launch in advance of the 2023/24 volleyball season.
Background
A five-year contract with SportLoMo was signed in January 2023 following an extensive process with leading players in the sports management software sector.
Before entering those discussions, we began with a discovery phase to understand the wants and needs of Volleyball England, local volleyball associations, and clubs. What began as an initial review of our membership system VolleyZone grew into a larger project looking at our requirements over a longer period.
A group of super users – including two club secretaries, a regional chair, working group members and staff – were interviewed to explore these requirements, the findings of which were condensed into a discovery report.
This was crucial to inform the next phase: a request for proposals process we conducted with five of the leading players in this space.
After reviewing proposals, we narrowed it down to two vendors and spent a considerable amount of time with both to explore their systems in greater depth, speaking to existing customers too to understand who could provide the best system for our sport on a national and local level, for today and tomorrow. At the end of the process, SportLoMo emerged as the leading candidate to partner with us on this journey.
No. 1 priority
We recognise that launching new software that delivers capability across multiple areas is a significant change – not just for Volleyball England but for the thousands of players, clubs and volunteers who currently use the system and for the many more we hope will in future.
We also acknowledge that the rollout of our membership system VolleyZone in 2019 and beyond posed issues and challenges. We strive to continuously improve our products and services and know the system has at times disappointed and frustrated members.
To ensure mistakes are not repeated, not only has this project been designated as Volleyball England's number one priority, but we have also embedded lessons learnt from last time around.
One of the most significant lessons is having a dedicated Project Manager in place. We are delighted that 7League, one of the leading digital sports agencies, will spearhead this project.
We also appreciate and have factored in the need to deliver at a pace that is comfortable for the organisation and the platform's users, whilst not hindering our ability to realise the benefits of doing so in a timely manner.
This investment, made possible by reprofiled Sport England funding, will create a digital system fit for the entire community. Creating a cornerstone on which we can significantly improve levels of service and through greater data and insights, grow the game.