10 Nov 2022
'We want to make sure everybody feels part of our future': new CEO Charlie Ford on his ambitions for volleyball and the next phase of our strategy.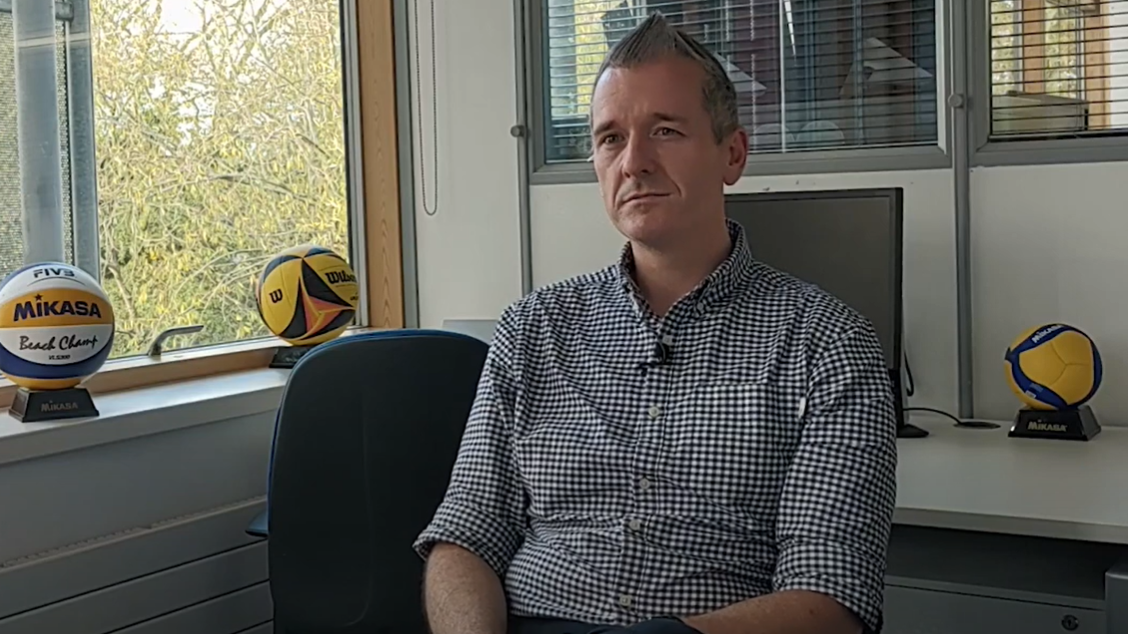 Volleyball England's new Chief Executive has spoken about the need for a team mentality as the sport looks to the next phase of its 10-year strategy to grow the game.
Charlie Ford, who started in post in October, has spent much of his time listening to the hard-working volunteers who make the magic happen at a national, regional, local and club level.
He said Volleyball England must ensure it is always in tune with what members want and need to start realising the sport's full potential.
"I am under no illusions here. If realising potential was easy, it would have been done many, many years ago," he said in a video interview in which he also talks about his deep-rooted connections with sport.
"We've got to approach this in a very methodical way, step-by-step, making sure that we bring everyone in the volleyball community with us on this journey. We can leave nobody behind if we are going to achieve some of those ambitions that are there."
The Game Plan is Volleyball England's strategy to grow the game through a focus on lifelong participation, a strengthened club structure and an improved suite of member products and services. Those focusses are covered under the respective work streams of Volleyball For Life, Get Keep Grow and An Ace Service.
In the first two years of The Game Plan, the organisation has shifted from focusing on stability and sustainability to growth and continual improvement.
Highlights include guiding the volleyball community through the struggles and uncertainty of the Covid-19 pandemic, successfully securing five years of funding from Sport England, supporting the boom in junior volleyball, a new website, a renewed focus on data and insights, and a triumphant home Commonwealth Games.
The Board of Volleyball England has recently conducted a review of the first two years and has committed to publish a report in early 2023 reflecting on progress so far and plans for the next phase.
Charlie added: "Moving forward, although we are Volleyball England, we are here for volleyball in England and we want to make sure that at every level of the sport - national, regional, county, local- that everybody feels part of our future. Everyone feels that their thoughts, their delivery, is recognised and rewarded and ultimately contributes to the success of the sport."
Watch the full interview with Charlie Ford to find out more.