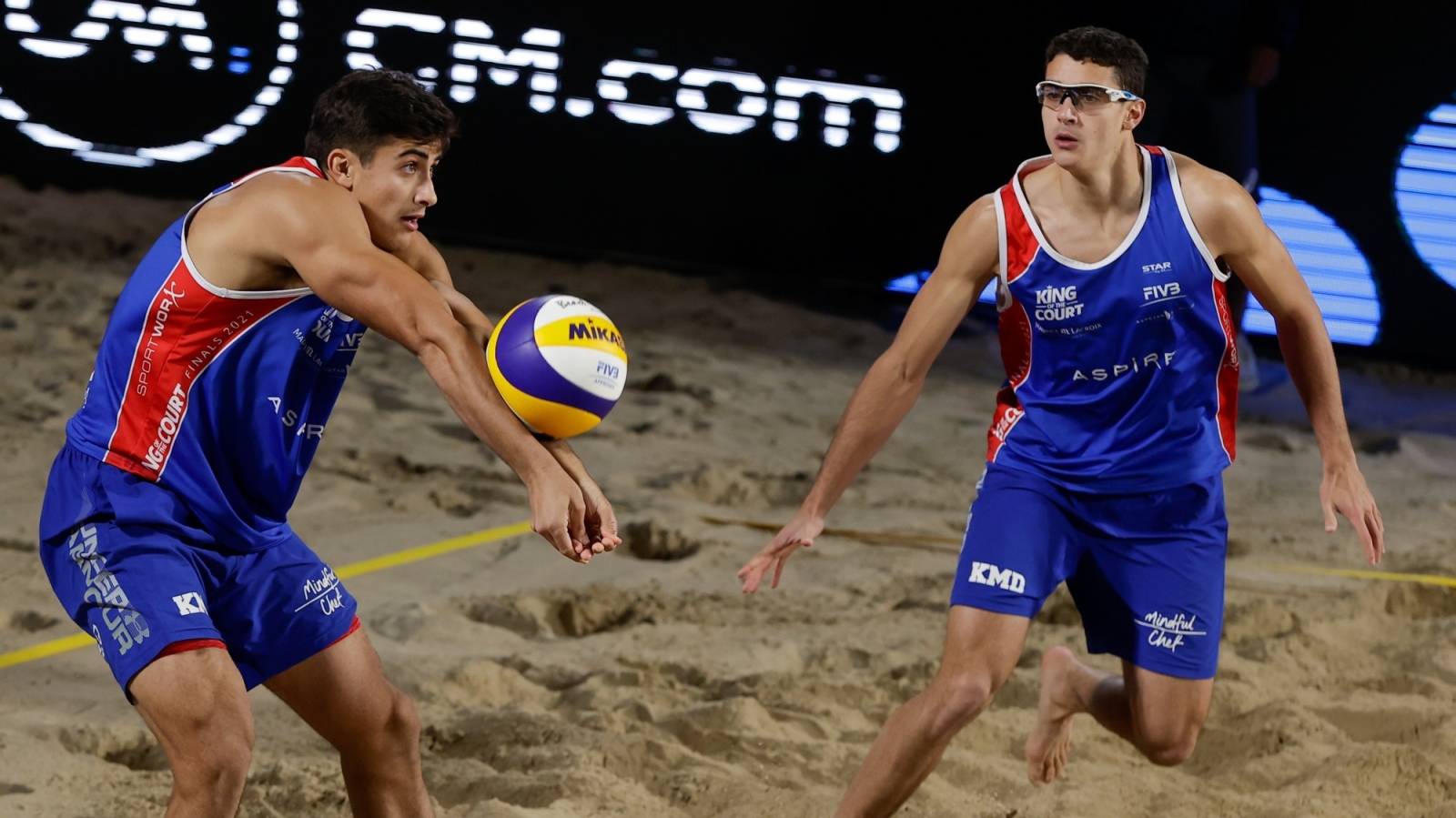 Please note this article was published in May 2022. Click here for information on the Team England athletes playing at Birmingham 2022.
England's best beach volleyball stars will go head-to-head this week for the chance to represent their country at the 2022 Commonwealth Games in Birmingham.

Between 26th"29th May, Deep Dish Crystal Palace, London, will host the Commonwealth Games Selection Tournament " the biggest beach volleyball tournament on home soil since the 2012 Olympic Games. A limited number of spectator tickets are still available to buy. You can also watch every match over on the Volleyball England YouTube channel.
England's Talent Pathway and our flourishing beach volleyball scene have produced many talented national team athletes over the years. This generation of men's teams is no different.
In national ranking order, these are the men's teams fighting for glory at the Selection Tournament: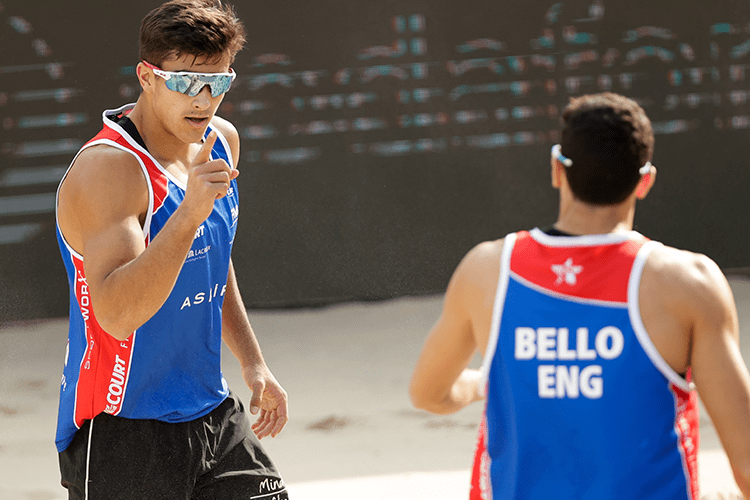 Javier Bello and Joaquin Bello
The Bello Brothers, aged 21, have been making history from an early age. In their trophy cabinet, Javier and Joaquin have a gold medal from the Youth Commonwealth Games (2017), two bronze medals from the FIVB World Tour (2019 and 2021) and they clinched gold on the World Tour in 2021, amongst others. And that's not counting any domestic achievements, where they are the reigning back-to-back national champions, for the highest ranked British team in the world.
The twins, who were born in Madrid, Spain, but count London as their home, have played volleyball since the age of 6. Since 2011, Richmond VC has been their club, where they have recently turned their hand to coaching too in recent times. Javier recently graduated in Politics, Philosophy and Economics from the Royal Holloway University, while Joaquin will soon be starting his fifth year studying medicine at Imperial College.
On what it would mean to represent Team England at Birmingham 2022, Joaquin said: "It would be a moment of pride after the achievement of one of the goals we had set for ourselves this season. Being able to play in front of our family and friends is an added responsibility, but it also makes it even more special."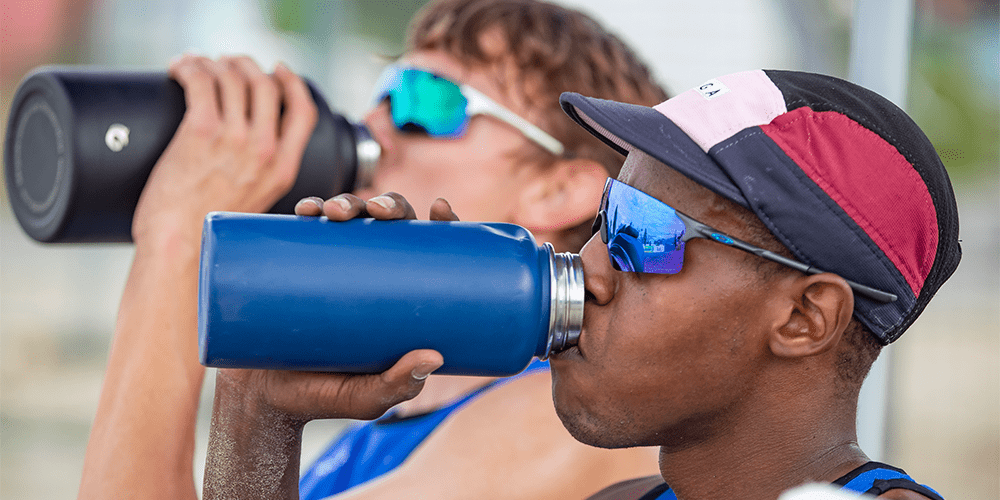 Freddie Bialokoz and Issa Batrane

The towering block of Freddie, 21, and athleticism and fire power of Issa, 25, have proved a winning combination since the two joined together in 2020. In 2021, Issa and Freddie overcame some of their biggest domestic rivals to finish joint winners of the Birmingham 2022 Funding Tournament, receiving £18,000 towards Commonwealth Games medal preparations. Although the pandemic has put a brake on some of their ambitious plans, they have put together a string of impressive performances to climb the world rankings.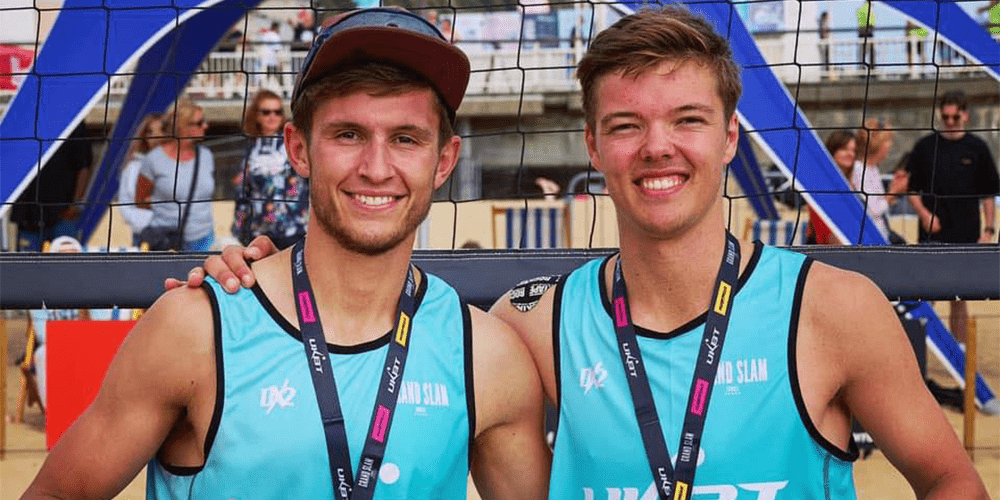 Harry Jones and Niko Gleed
Harry, 24, born and bred in Bournemouth, and Niko, 21, of Ringwood, Hampshire, only joined forces in 2021 but they didn't take long to make an impact. In their maiden campaign the pair won the UKBT Cardiff Grand Slam and secured a silver medal in the national championships.
Harry is entering his 10th year representing England, having played on the world stage since he was 15, competing in such competitions as the CEV age groups and the U21 World Championships. He first picked up a volleyball aged 9. Niko has played since he was 14.
The pair have have spent the vast majority of their pre-season abroad on training camps in Spain, Florida and Portugal. They made their World Tour debut as a team in 2021.
Asked what it would mean to win the Commonwealth Games Selection Tournament, Harry said: "It would mean everything, representing England at a major games is big goal of mine and something I have been working towards ever since I took up the sport. At the same time, I am proud of the work our team has put in up to this point, and know we will gain and grow from the event no matter what."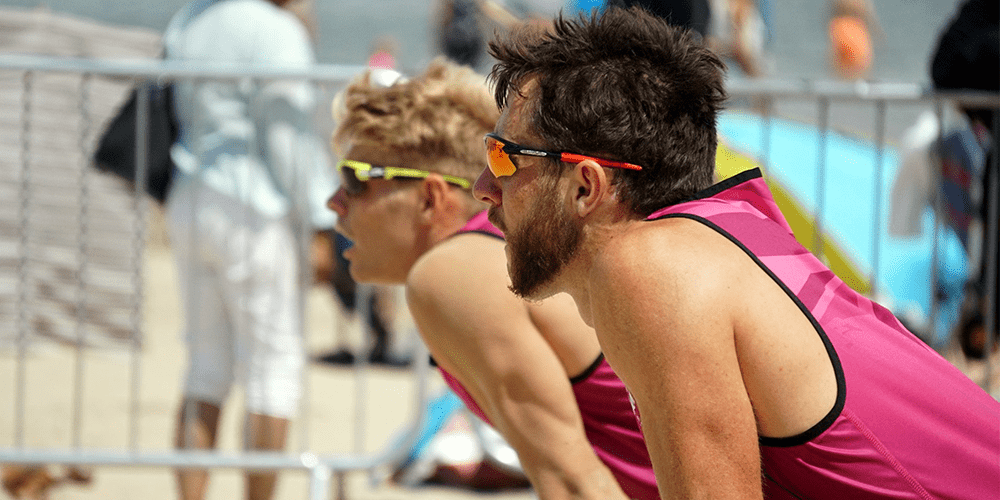 Sam Dunbavin and Haydn Lawson
Childhood friends to rivals to England teammates. Sam and Haydn, both 26 and from North Devon, have known and played beach volleyball with each other for years having progressed through school, volleyball teams, and the England Talent Pathway together.
Academy of Beach Sports nurtured both players from an early age and is now the club where Sam coaches. Sam, with his distinct bushy beard, is the tactician while Haydn, a backflip master, has an unrelenting, high-octane style of play. Together, they have a combined 30 years' experience of playing volleyball and are a forced to be reckoned with. They made their World Tour team debut in 2021 and have prepared for the Selection Tournament by heading to Spain on training camps. They have big ambitions for the years ahead.
Sam Dunbavin said: "It's always been a dream to compete for England at a major games. It's really exciting that we could make that a reality this week. We want to go and medal at the Games."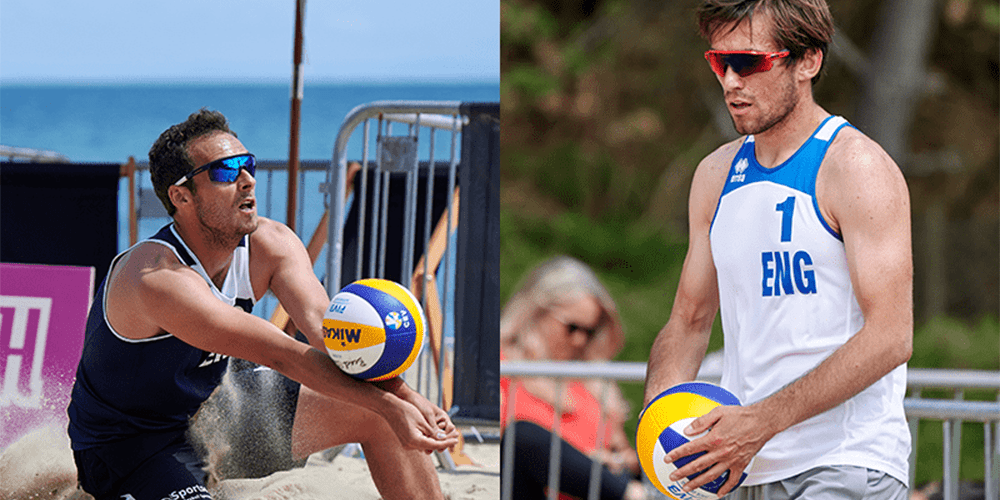 Matt Hunter and Sam Walrond
Another new partnership between two senior England athletes was established last season when experienced operators Matthew Hunter, 28, and Sam Walrond, 26, joined forces. Weymouth BVC and Wessex VC have contributed to Matt's development as a player while Sam, originally from Lancaster, has played for Lancaster University VC, Black Country VC and also Wessex VC. The two, who both live in Poole, have played in dozens of international tournaments, from Vilnius, Lithuania to Edmonton, Canada, and Qinzhou, China and have a combined 30 years' experience playing volleyball. Both played in the 6-team Commonwealth Games Funding Tournament prior to joining together as a new team.
Asked what it would mean to win the tournament, Matt said: "It would be great, although a slight shock amongst the volleyball community as we are not full-time and co located, so just putting in a respectable result is the goal."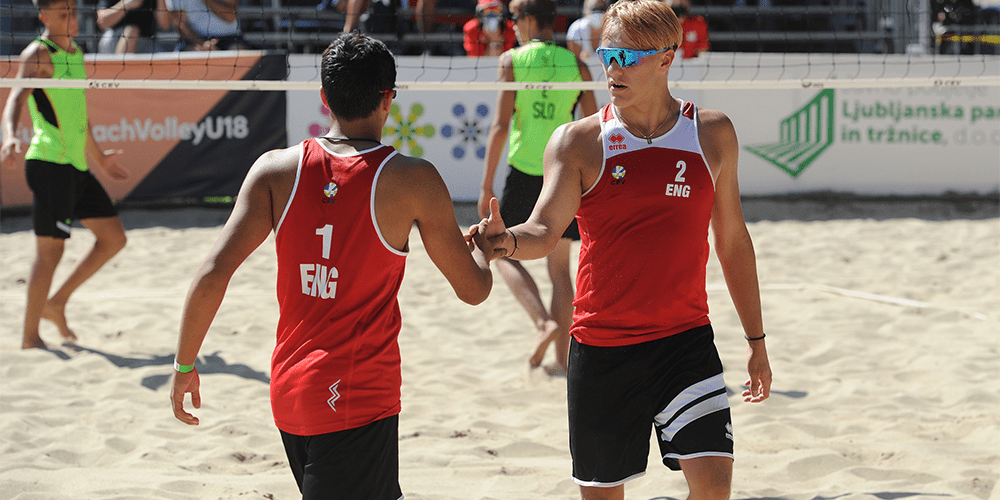 Enrique Bello and Peter Soczewka
Brothers in arms through the England Talent Pathway, Enrique and Peter are the next generation of talented athletes bursting through onto the international scene. At the age of 18 and 16, respectively, Enrique and Peter are the youngster team in the men's Commonwealth Games Selection Tournament. Together they top the junior national rankings and have won numerous national titles while racking up dozens of international caps representing England. Most notably they competed at the last 2 editions of the CEV U18 Beach Volleyball European Championships in Turkey and Slovenia.
Enrique was born in Madrid, Spain but now lives in London. He started playing the sport at the age of 7 and has progressed through the age groups, playing - and winning - his 13th and final national junior final alongside Peter earlier this year. He has played for Richmond VC since 2011 and won his first beach championships at Sandbanks at the age of 11. Peter, from London, has also played for Richmond from an early age. The two have been ramping up their preparations for the Selection Tournament since the end of the indoor season.
On the prospect of representing Team England at Birmingham 2022, Enrique said: "The ultimate honor of any athlete is to represent their country and the Commonwealth Games being at home it would be even more special."
---
Watch the Commonwealth Games Selection Tournament between 26th-29th May over on Volleyball England's YouTube channel.
---