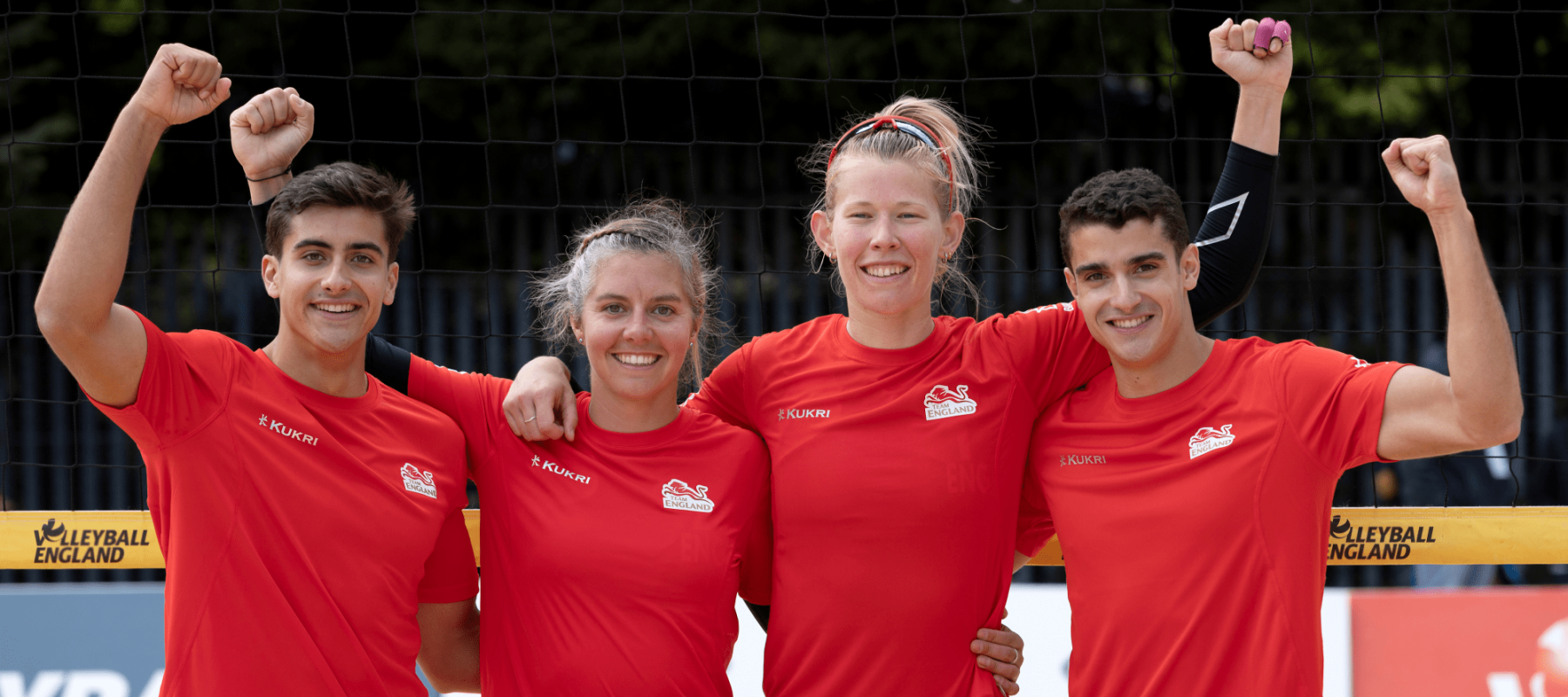 Team England's beach volleyball athletes
The race for Team England selection for the 2022 Commonwealth Games in Birmingham was hotly contest and settled on the sands of Deep Dish Crystal Palace in May 2022. Javier Bello and Joaquin Bello and Jess Grimson and Daisy Mumby overcame their national team rivals to secure their places.
With their successful preparations and the roar of the home crowd behind them, both teams are aiming to make it onto the podium.
Javier Bello and Joaquin Bello
Date of birth: 20th July 2000
Place of birth: Madrid, Spain
Hometown: London
Key achievements: Commonwealth Youth Games gold (2017); Youth Olympic Games 5th place (2018); FIVB World Tour bronze x 2 (2019, 2021) and gold x1 (2021); NEVZA gold (2022).
The Bello brothers have been making history from an early age. In their trophy cabinet, Javier and Joaquin have a gold medal from the Youth Commonwealth Games (2017), two bronze medals from the FIVB World Tour (2019 and 2021) and they clinched gold on the World Tour in 2021, amongst others. And that's not counting any domestic achievements, where they are the reigning back-to-back national champions.
The twins have played volleyball since the age of 6. Richmond VC , where they have recently turned their hand to coaching too in recent times, is their home club. Javier recently graduated in Politics, Philosophy and Economics from the Royal Holloway University, while Joaquin will soon be starting his fifth year studying medicine at Imperial College.
Jess Grimson and Daisy Mumby
Date of birth: 16th March 1991 / 16th January 1992
Place of birth: Leeds / London
Hometown: Bournemouth / London
Key achievements: Commonwealth Games quarter-finals (Jess, 2018); FIVB World Tour bronze (Jess, 2019); NEVZA gold (2022)
Jess and Daisy are a new partnership having teamed up at the start of 2020. Both have transitioned into beach athletes after playing indoor volleyball. Jess picked up a World Tour bronze medal, several top 10 finishes and competed at the 2018 Commonwealth Games. Daisy, of London, has carved out an unconventional path to the national team. A talented recreational player, she was encouraged to take beach volleyball more seriously in recent years – and the move has paid dividends.
Jess has played volleyball for 18 years - a chunk of that time at Wessex VC - while Daisy has 10 years experience in the game. The duo finished joint winners of the Commonwealth Games Funding Tournament without dropping a set and were finally able to make their World Tour debut in late 2021, qualifying for the 2nd round in a 4* event
Previous Commonwealth Games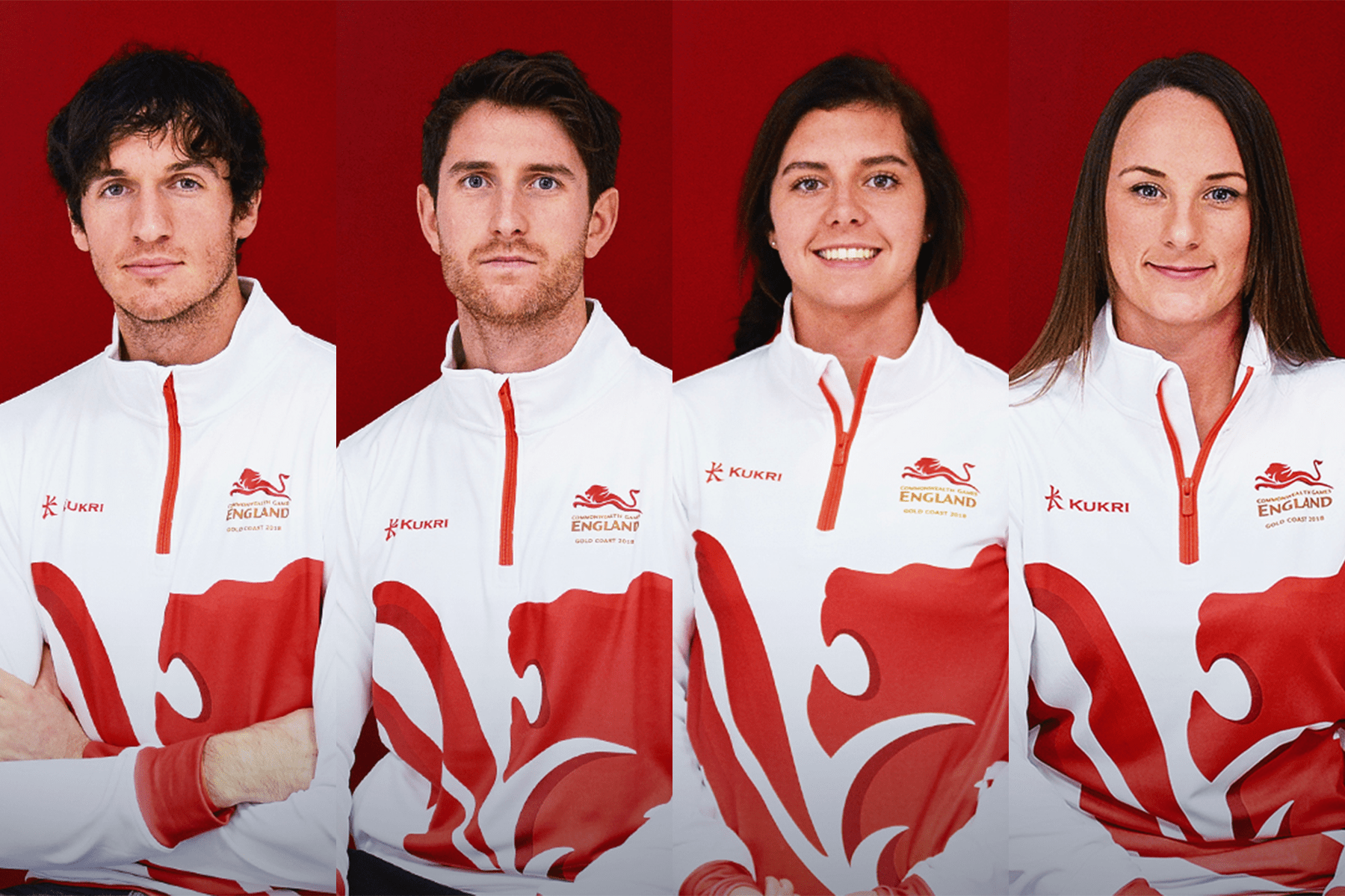 Chris Gregory, Jake Sheaf, Jess Grimson and Vicky Palmer represented England in the inaugural Commonwealth Games beach volleyball contest back in 2018 on Australia's Gold Coast.
Playing in front of 4,000 spectators at the Coolangatta Beachfront venue, the women's team were beaten by would-be bronze medalists Vanuatu in a thrilling 3 setter in the quarter-finals. The men went one stage further and fired England into the semi-finals only to be stopped by Australia, the eventual gold medalists. They lost to New Zealand in the bronze medal match.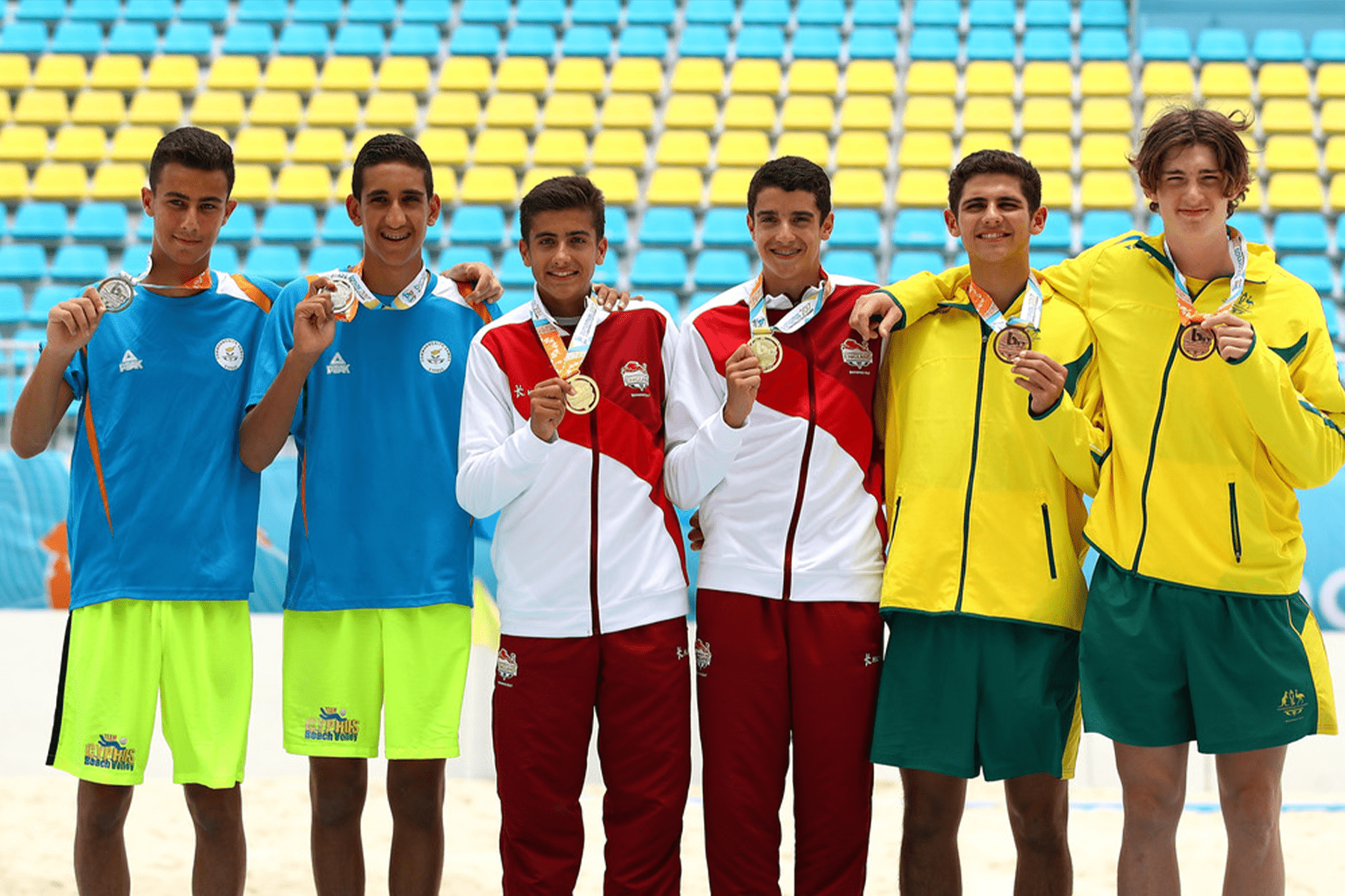 Bahamas 2017
(Youth Games)
Javier and Joaquin Bello helped England to top the 2017 Commonwealth Youth Games medal table by claiming Team England's first ever gold medal in beach volleyball at any level. Ellie Austin and Yasmin Kaashoek finished a very respectable fifth-place in the women's competition.