No matter what your role is within your club, you have a part to play in safeguarding. Click on your role below to identify training and advice.
Who are they?
A Club Welfare Officer is the person within your volleyball club with primary responsibility for managing and reporting concerns about children and for putting into place procedures to safeguard children in the club.
What is their role?
The role of a Club Welfare Officer will vary from club to club. Some will have an active involvement within training and matches, whereas others will undertake their duties remotely.
What training do they require?
Adult-Only Clubs (over 18s)
The Club Welfare Officer has to complete the UK Coaching Safeguarding and Protecting Children Workshop - this can be done either face to face or online
(Please note the online workshop states 'refresher', however CWO's from adult clubs can still undertake the workshop irrespective of previous training)
Other safeguarding courses from other sports or professional capacities are acceptable as long as it was a face to face course.
Clubs with Junior members
Where can they access relevant policies and procedures?
Any Volleyball club providing services or activities for children and young people under the age of 18 should have a child protection policy. This is a statement of intent that demonstrates a commitment to safeguard children involved in sport from harm. A child protection policy makes clear to all what is required in relation to the protection of children and young people. It helps to create a safe and positive environment for children and to show that the organisation is taking its duty of care seriously.
Click here to view the Volleyball England policies and procedures which can be adopted by your club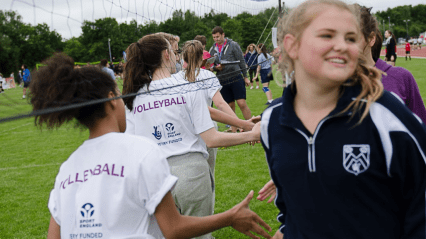 Training
Club coaches are required to undertake training in safeguarding at least every three years, as follows:
Coaches without previous safeguarding training are recommended to attend the Safeguarding and Protecting Children Workshop (face to face) . For more guidance click HERE, to enrol onto the workshop click HERE.
Coaches with previous safeguarding training are recommended to enrol on the Safeguarding and Protecting Children in Sport (Online). For more guidance click HERE, to enrol onto the workshop click HERE. Any of the workshops termed '2018 Renewal: Safeguarding and Protecting Children' are suitable.
The training will:
Identify and recognise good practice and the implications for your coaching.
Explore your values and feelings in relation to child abuse, and recognise their potential impact on your response.
Recognise and respond to possible signs of child abuse.
Take appropriate action if concerns about a child arise.
DBS
Coaches in regular contact with young people (under 18s) have a responsibility to conduct a DBS check. Regular contact is defined as either:
Weekly
four times a month
During overnight stays
DBS checks can be applied for by contacting Volleyball England on 01509 227722 or emailing safeguarding@volleyballengland.org. For more information please visit the 'Apply for a DBS' page of the website.

Volleyball is fun - it gives you the opportunity to make new friends, try out new activities and amaze yourself with what you can do!
But for a few children the fun is spoilt by adults who do or say things during sporting activities that hurt or frighten them. What these children are experiencing may be abuse. And they may feel they have no one to talk to about it. Or that no one will listen to them or believe what they say.
Is something worrying you? Don't keep it to yourself
1) Tell an adult you trust as soon as possible. This could be: a parent or someone else in your family; another member of staff at the club; a teacher or school counsellor; your doctor or school nurse.
2) Your club will have a Club Welfare Officer who will have a good knowledge of the Volleyball England guidance on safeguarding children in Volleyball. The Club Welfare Officer is there for all children involved in Volleyball and makes the needs of these a priority. If you have a concern about yourself or another child, how you are being treated by others or something that is making you unhappy your Club Welfare Officer is there for you.
3) Find out who they are and tell them about your worries.
4) Make sure you are not alone again with the person who has tried to harm you.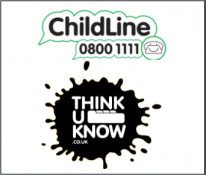 Who else can you speak to
ChildLine is the free, 24-hour helpline for children and young people in the UK. You can call about any problem, at any time - day or night. Call 0800 1111.
Think U Know offers age relevant guidance, videos, games and top tips for children of all ages