Senior Men
England's Talent Pathway and our flourishing beach volleyball scene has produced many talented national team athletes over the years. This generation is no different.
Javier Bello and Joaquin Bello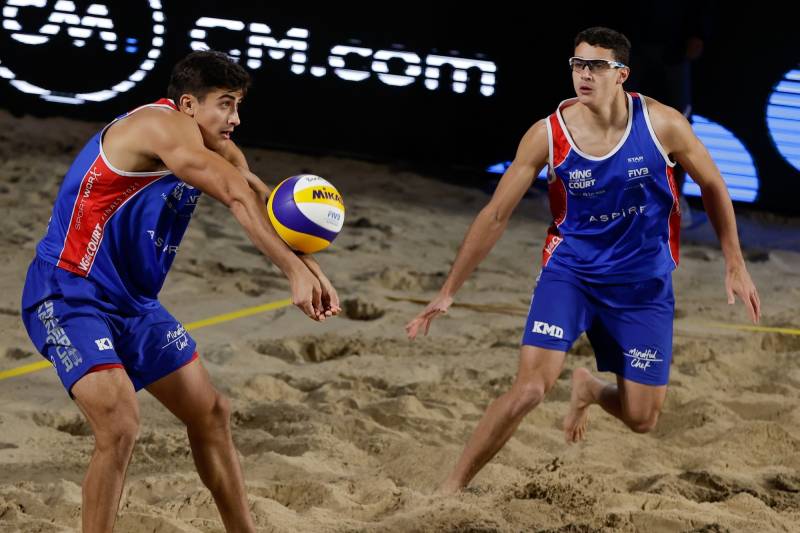 The Bellos have been making history from an early age. In their trophy cabinet, the twins have a gold medal from the Youth Commonwealth Games (2017), three bronze medals from the FIVB's world beach tour (2019, 2021 and 2022) and they clinched gold on the World Tour in 2021. At the 2022 Commonwealth Games in Birmingham, they continued to make history by winning a bronze medal. And that's not counting any domestic achievements, where they were the 2020, 2021 and (for Joaquin, who played with a different partner as his brother was injured) 2022 national champions. There so much more to come from Javier and Joaquin.
Issa Batrane and Freddie Bialokoz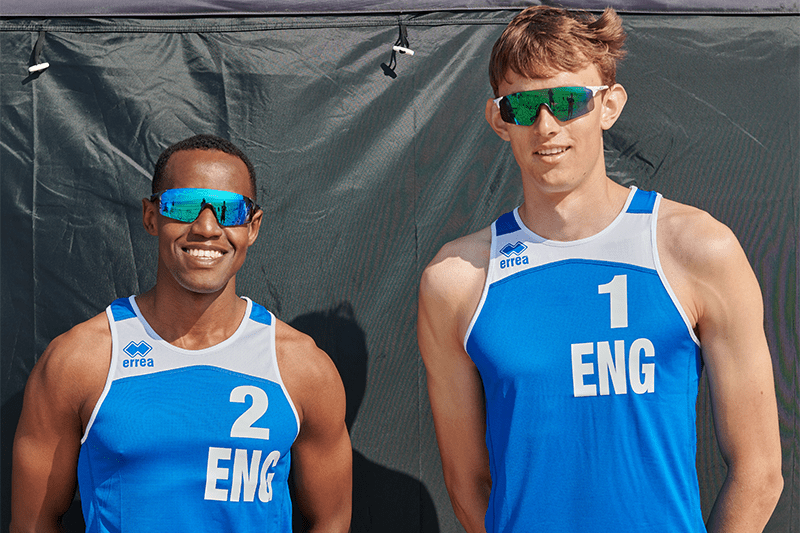 Freddie's towering block and Issa's athleticism and fire power have proved a winning combination since the two joined together in 2020. In 2021, Issa and Freddie overcame some of their biggest domestic rivals to finish joint winners of the Birmingham 2022 Funding Tournament. Although the pandemic did put a brake on some of their ambitious plans for while, the pair have come back with a bang, putting together a string of impressive performances to climb the world rankings. In 2022 alone they have won two bronze medals on the Beach Pro Tour and a silver medal at the NEVZA Beach Championships.
Harry Jones and Niko Gleed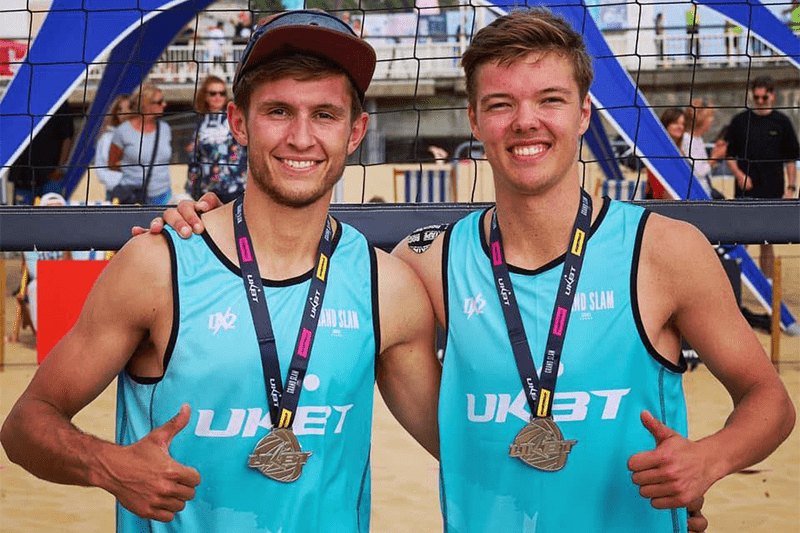 Born and bred in Bournemouth, Harry and Niko only joined forces in 2021 but they didn't take long to make an impact, winning the UKBT Cardiff Grand Slam and securing a silver medal in the national championships in their maiden campaign. Harry has represented England on the world stage since he was 15, competing in such competitions as the CEV age groups and the U21 World Championships. The pair made their World Tour debut as a team in 2021 and won gold at a 2022 Small Countries Association Zonal tournament in Scotland.
Haydn Lawson and Sam Dunbavin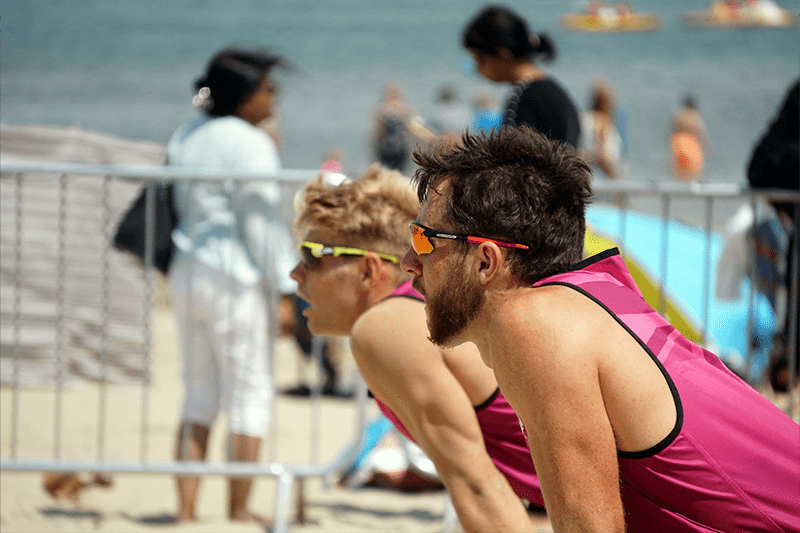 Childhood friends to rivals to England teammates. Sam and Haydn, from North Devon, have known and played beach volleyball with each other for years having progressed through school, volleyball teams, and the England Talent Pathway together. Sam, with his distinct bushy beard, is the tactician while Haydn, a backflip master, has an unrelenting, high-octane style of play. Together, they are a forced to be reckoned with. They made their World Tour team debut in 2021 and have big ambitions for the years ahead.
Matt Hunter and Sam Walrond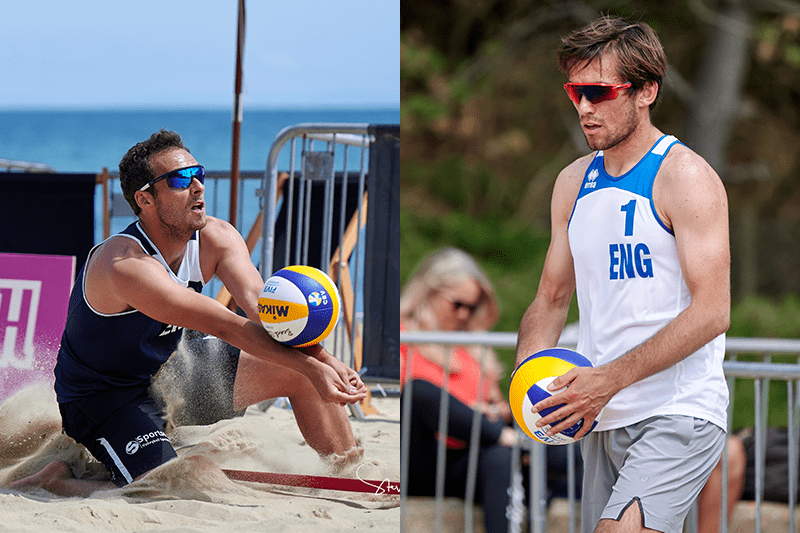 Another new partnership between two senior England athletes was established last season when experienced operator Matthew Hunter joined up with Sam Walrond. The two have played in dozens of international tournaments, from Vilnius, Lithuania to Edmonton, Canada, and Qinzhou, China. Both also played in the 6-team Commonwealth Games Funding Tournament prior to joining forces.
Peter Soczewka and Enrique Bello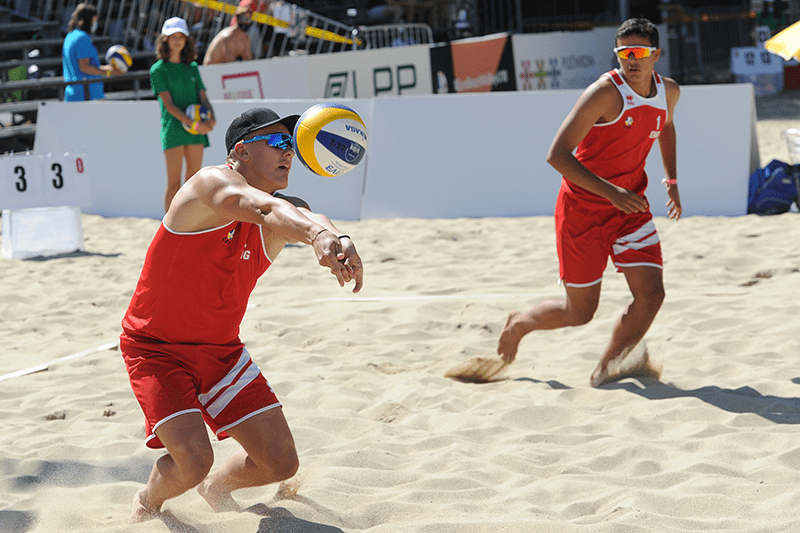 Brothers in arms through the England Talent Pathway, Enrique and Peter are the next generation of talented athletes bursting through onto the international scene. Together they top the junior national rankings and have won numerous national titles while racking up dozens of international caps representing England. Most notably they competed at the last 2 editions of the CEV U18 Beach Volleyball European Championships in Turkey and Slovenia.
In the last 12 months, Mark Garcia-Kidd has also flown the flag England at a senior level internationally. Chris Gregory and Jake Sheaf, who represented Team England at Gold Coast 2018, also took part in the Commonwealth Games Funding Tournament for national team players in 2021.