20 Oct 2022
England Juniors head to Lapland for U19 NEVZA Championship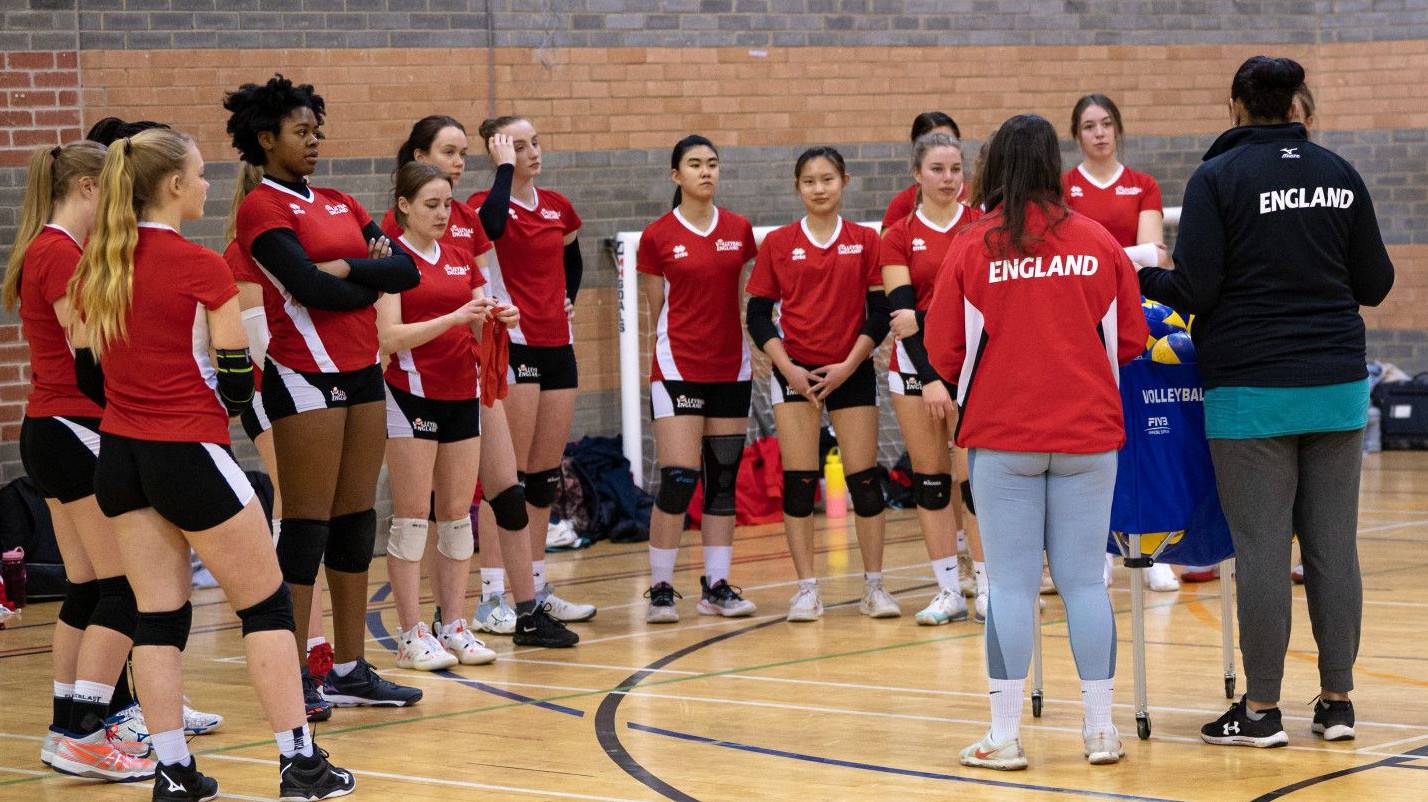 The England Junior Women and Junior Men will compete at the U19 NEVZA Championships.
Christmas has come early for the teams as they travel to Rovaniemi, Lapland, Finland, for the tournament between 28th – 30th October. They will play in Santasport, a centre for well-being, sports and education with a second competition hall at Keltakankaan Liikuntahalli.
The squads will play against teams from Denmark, Faroe Islands, Finland, Greenland, Iceland, Norway and Sweden.
Junior Women
Will play in Pool 2 alongside Sweden, Denmark and The Faroe Islands.
Squad:
Abi Ketley
Nina Erminio
Tara King
Mischa Jankowska
Isobel Watson
Heidi Sheridan
Mia Bradbury
Katie Anderson
Daisy Boardman
Ena Kovacevic
Harriett Philp-Edwards
Alice Jagielska
Coaches: Alex Smith and Rachel Hutt
Junior Men
Will play in Pool 2 alongside Finland and Sweden.
Squad:
Peter Soczewka
Jacob Thomas
Mateusz Bobkowski
Nathan Hall
Oliver Tuck
Nathaniel Williams
Asher Miller
Jake Sanders
Hassan Farhat
Joe Kobylarz
Ben Butler
Jamie Neale
Head Coach: Sam Bragg
Assistant Coach: Philip Crawford
Fixtures and live streams
Please visit the Arctic Volley website for a list of each team's fixtures. All matches will also be livestreamed. Please note those streams will be behind a paywall.
Updates from the tournaments will also be posted on the officials NEVZA U19 Facebook and Instagram pages.