7 Oct 2022
England Cadets to compete in NEVZA U17 Championship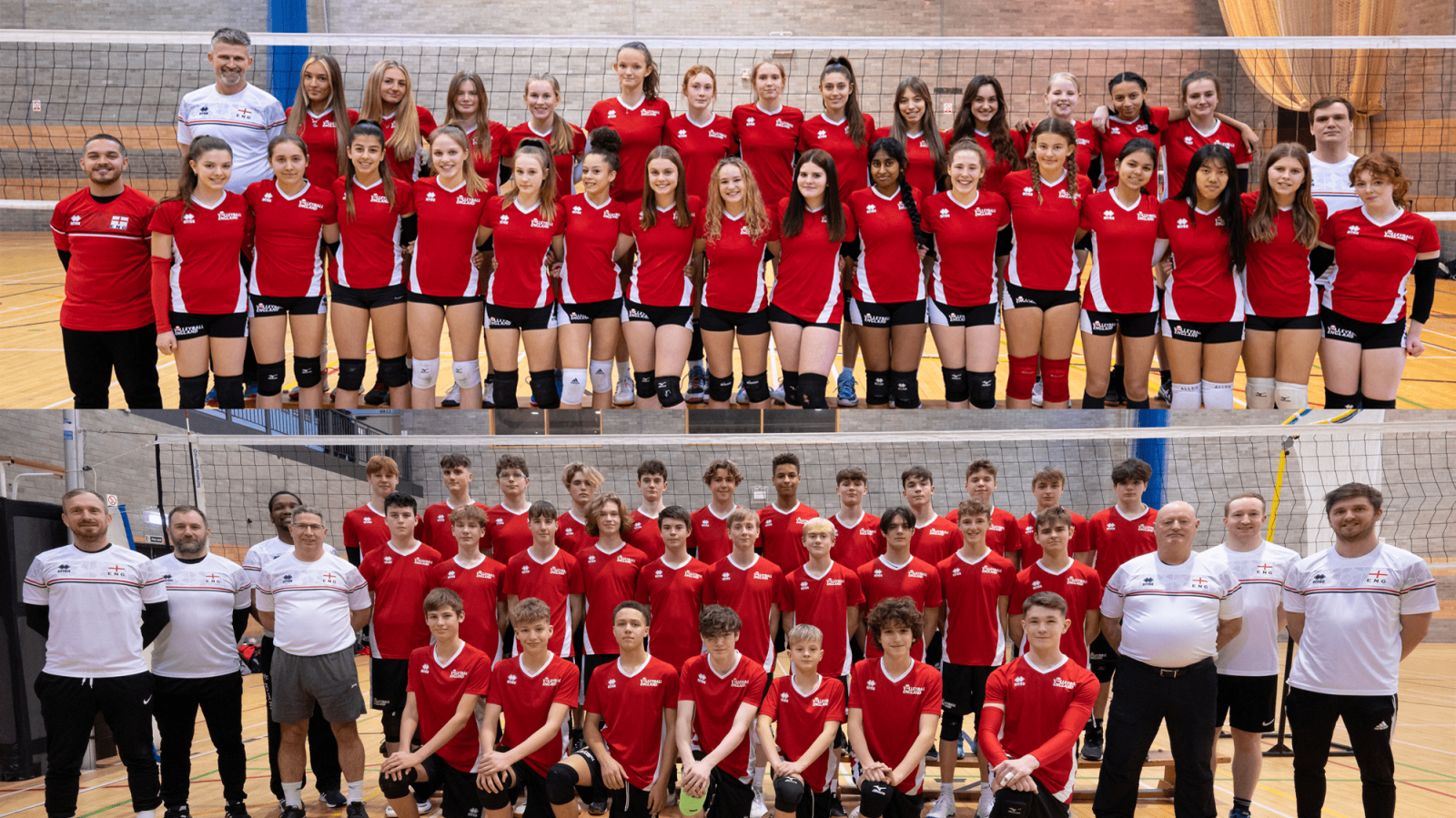 England Cadets compete in NEVZA U17 Championship
A Boys' and Girls' squad from the England U17 Cadet teams will be playing in the upcoming NEVZA U17 Championship.
The teams will be travelling out to Ikast, Denmark ready for the first day of the competition on the 17th October. Both squads will play two matches on the first day of the competition.
The U17 Girls are in Pool A and will come up against Iceland first at 9:45 BST/10:45 CET. The team's second match will be against Faroe Islands at 14:15 BST/15:15 CET.
The U17 Boys are in Pool B and will play Norway first, at 7:30 BST/8:30 CET. Their second match will be at 12:00 BST/13:00 CET against Faroe Islands.
All matches are due to be live streamed on the NEVZA U17 Volleyball Championship Facebook page here.
The lineup for the U17 Girls squad is:
Ena Kovacevic
Heidi Bright
Harriett Philp-Edwards
Elizabeth Gilbert
Lauren Howe
Emilie Levich
Anja Erminio
Alice Jagielska
Duru Beyazit
Molly Clark
Daisy Boardman
Katie Olley
Head Coach: Darren Lewis
Assistant Coach: Krys Kowalski
The U17 Boys squad will be:
Fionn Clancy
George Eaton
James Wright
Joshua Chiziwa
Joshua Sturland
Luke Atkinson
Maksymilian Makowski
Max Horsley
Maxime Carolan
Nathan Hampshire
Oscar Smith
Ryan Waudby
Head Coach: Keith Trenam
Team Manager: Antonio Codrington
The athletes' talent has been nurtured and supported by their home clubs, who help them to hone their skills outside of the England National Team Camps.