12 May 2022
Commonwealth Games Selection Tournament entries confirmed, plus Birmingham 2022 legacy boost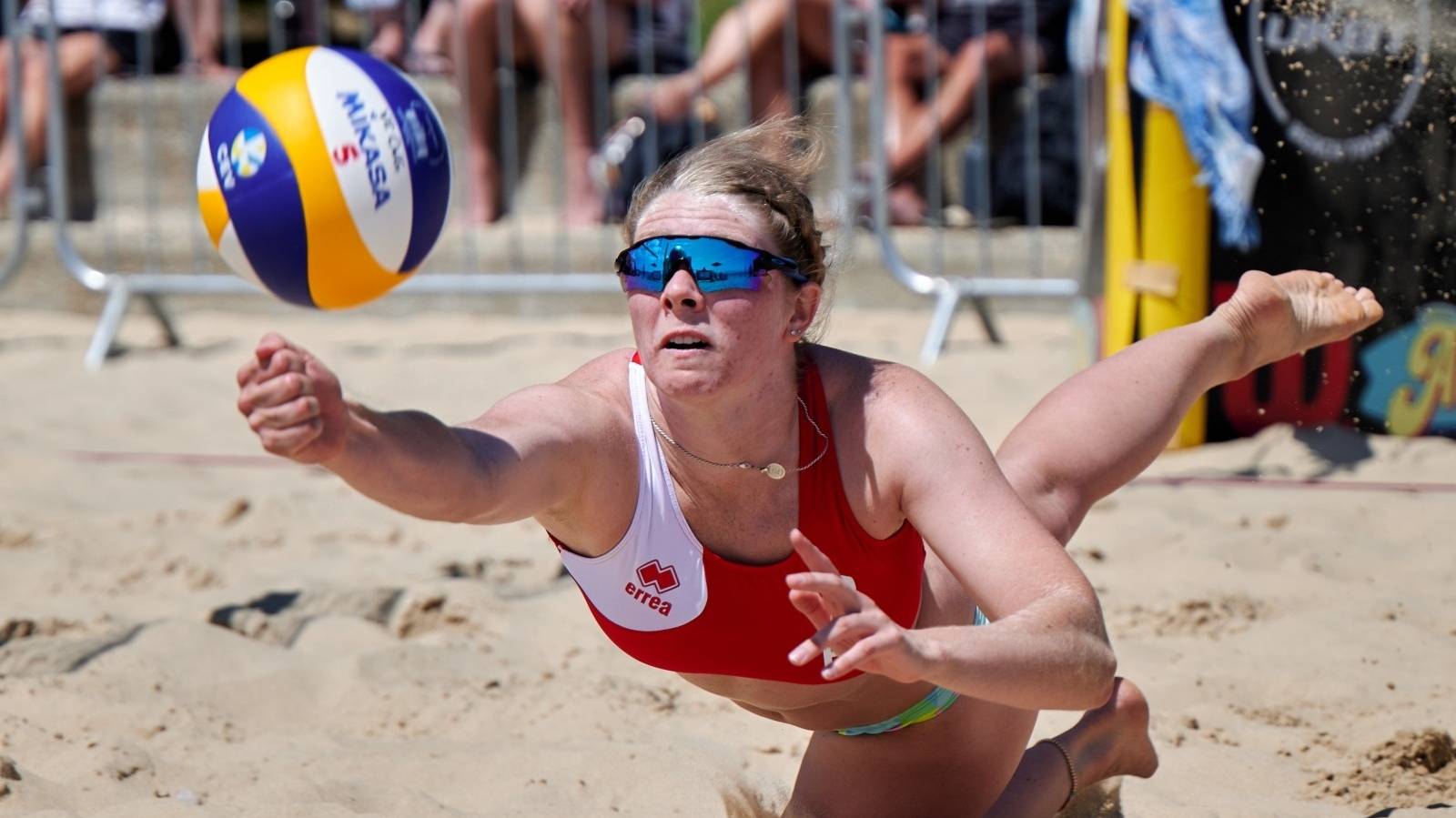 The deadline has passed. The entries are in. We now know which beach volleyball teams will go head-to-head for the chance to represent Team England at the 2022 Commonwealth Games in Birmingham.
Not only that, today we are also delighted to announce a major boost to our Games legacy plans thanks to an investment of £224,997 from Sport England.
Selection Tournament
Between 26th-29th May, 6 men's teams and 6 women's teams will compete for the chance of representing England at the biggest multi-sport event since London 2012 when the Commonwealth Games Selection Tournament comes to Deep Dish Crystal Palace " a key legacy venue from the Olympics a decade ago.
A limited number of spectator tickets have gone on sale today too " grab yours from the Deep Dish website from as little as £5.
Men's tournament entries:
Javier Bello and Joaquin Bello
Freddie Bialokoz and Issa Batrane
Niko Gleed and Harry Jones
Sam Dunbavin and Haydn Lawson
Matt Hunter and Sam Walrond
Enrique Bello and Peter Soczewka
Women's tournament entries:
Jessica Grimson and Daisy Mumby
Katie Keefe and Isabelle Tucker
Victoria Palmer and Alana Snow
Gaia Canevari and Lisa Canevari
Anaya Evans and Ellie Austin
Molly Saunders Sofia Nicholson and Alice Brand (Edit: Sofia was a late replacement for Molly)
Teams will be seeded into one of 2 pools per tournament. The winner of each pool will earn themselves a place in the semi-finals leaving the remaining teams to fight over the final spots.
Legacy boost
Today we are also delighted to reveal that Volleyball England was successful in applying for £224,997 from Sport England's Innovation and Digital Fund.
The investment, made into 20 national sports governing bodies involved in the Games, will focus on the creation of innovative and accessible opportunities to engage with disadvantaged communities, enabling people from all kinds of backgrounds to take part in sport and activity.
This support will allow Volleyball England to grow the sport by extending our reach and engaging with new people over the next two years. Equipment and training are key focuses, and working with our key charitable partner the Volleyball England Foundation, we will not just make an impact in Birmingham, but across the country.
For glory, for legacy
Clare Francis, Vice-Chair of Volleyball England, is leading the work around volleyball's Birmingham 2022 legacy.
She said: "Outside of the Commonwealth Games themselves, it doesn't get much bigger than the Selection Tournament. I'm excited to watch what promises to be a thoroughly entertaining tournament and finally find out which teams will be going for glory this summer. I know how hard they have all trained and wish them the best of luck on court.
"Thank you also to Sport England for supporting our ambitious legacy plans. This investment will significantly boost what we will be able to achieve around Birmingham 2022."
Culture Secretary Nadine Dorries added: "We want Birmingham 2022 to be the games for everyone and this fund will help make that a reality across the country.
"By reaching into new communities with fun, creative and accessible introductions to Commonwealth sports, this investment will help increase participation and secure a strong legacy from Birmingham 2022."