20 Nov 2023
Super League Round 5 (18th and 19th Nov): IBB Polonia and Durham Palatinates Women stay unbeaten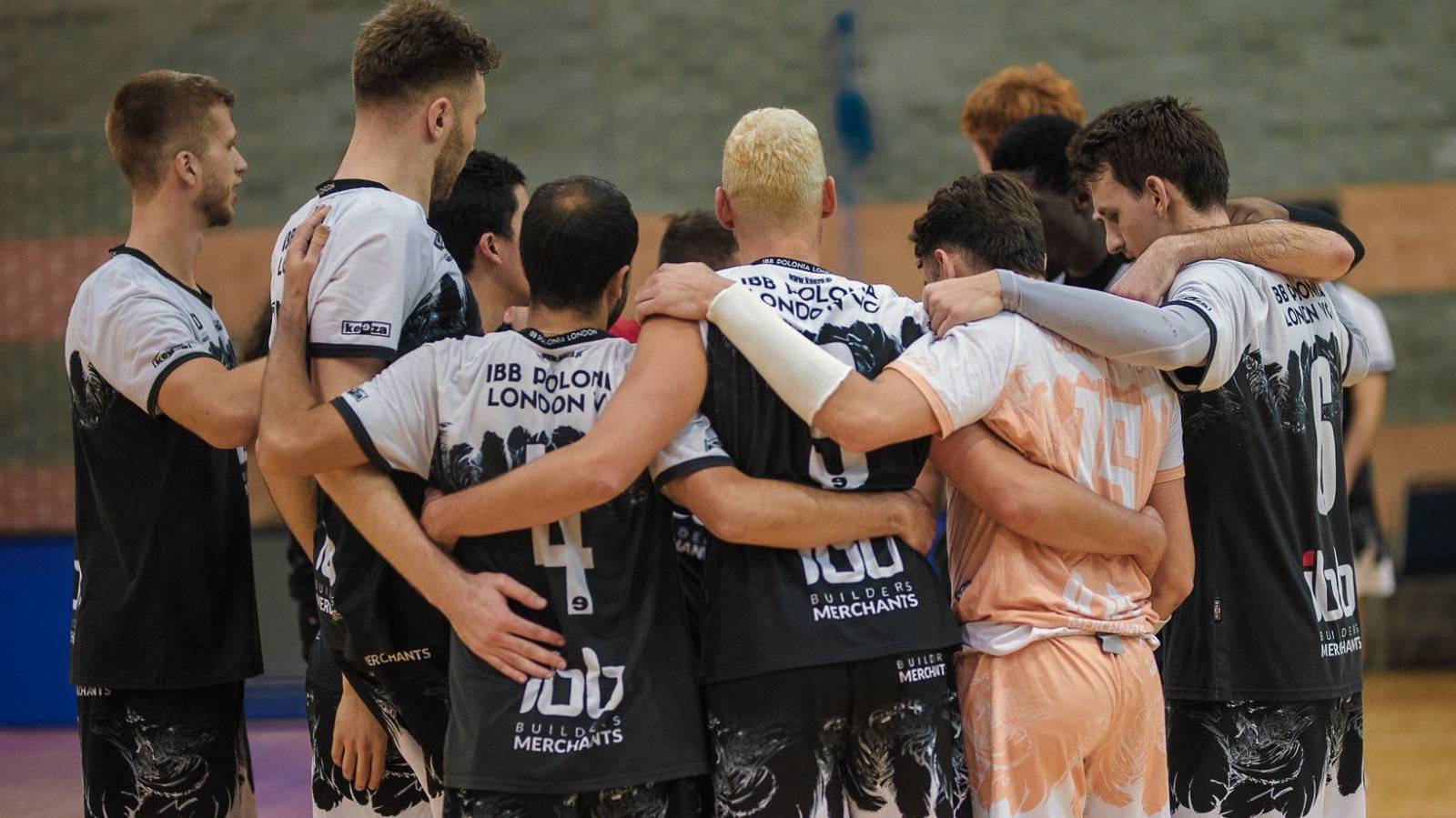 While the Londoners secured a fifth straight victory of the campaign – albeit after being pushed all the way – previously unbeaten rivals Essex Rebels were defeated 3-1 at last season's champions, the Durham Palatinates on Saturday.

Essex did bounce back with a 3-2 triumph at Team Sunderland on Sunday, but they are now three points behind their rivals on the same games played, sitting third in the table, level on points with fourth placed Richmond Docklands but with a better set quotient figure.
The Palatinates are second, just a point behind Polonia, but have played two games more than the leaders.
Polonia made the short trip to fellow capital side Richmond for their latest encounter and soon found themselves two sets down and in real danger of losing their unbeaten record as the hosts started well to record 25-20 and 25-21 set wins.
But the championship hopefuls underlined their credentials by battling back to take the third set 25-16 and what proved to be a pivotal fourth set 25-23.
They then also held their nerve in the deciding tie break to take it 15-8 and complete a remarkable turnaround.
Meanwhile, at the Graham Sports Centre, Durham were inflicting a first defeat on the Rebels by a 3-0 scoreline.
Two tight first and third sets, both went 25-22 to the Palatinates, while they took the second comfortably 25-7.
Grant Maleski completed 14 kills and two blocks for the winners, while Donovan Todorov served two aces and made nine kills, Brad Peters served three aces and also had nine kills and Conor Dunn claimed 34 assists from 55 attempts.
Ace Backer was the leading blocker with four, while Max Gibbins received 22 out of 24 serves successfully and made seven digs.
For Essex, William Ragland served two aces, completed 19 receipts of serve put of 20 and made nine kills, while Thomas Shatimehin successfully received 30 serves out of 32 and completed five kills.
On Sunday, the Rebels took part in their second match in the North East, against Team Sunderland, where they were pushed all the way before emerging as 15-12 victors in the fifth.
Sunderland took the first set 25-19 before the visitors seemed to have taken control by winning the next two 25-22, 26-24.
But the Orange and Blues were not finished and squared things up at 2-2, taking the fourth set 25-21 and taking it into a tie break, which saw Alex Porter's side just have the edge.
Malory Eagles sit fifth in the table after they recorded a second victory on the spin.
After a home win over Stockport last time out, they backed that up with a narrow 3-2 away win at the University of Nottingham.
They took the first set 25-16 and the third 25-21, but on each occasion, the student side hit back to win the second and third 25-14 and 25-21 to set up a decider.
In the end, the Eagles made the trip back down the M1 happy with victory after a 15-9 tie breaker success.
Toby French (16), Nathan Fullerton (15) and Cameron Hook (13) led the kills for the winners, with Fullerton also claiming the joint most blocks alongside Logan Clark as they recorded four each.
The setting duties were shared by Adam Baiza (28 from 58) and Luke Atkinson (16 from 34), while Chester Searle successfully returned 34 of 36 serves and completed 15 digs.
For Nottingham, Slater Bird served two aces, made 33 service receptions, completed 23 kills, made one block and completed three of six assist attempts in a fine overall performance.
Newcastle Staffs' up and down form continued as they took their record to three wins and three defeats with a hard-fought 3-2 victory over Team Sunderland.
In a match where the points difference in a set was never more than four points, Staffs twice went a set up only to be pegged back by a tenacious Sunderland.
The fifth set tie breaker was a nail biter, but saw the hosts eventually prevail 17-15, with the other sets being scored 26-24, 21-25, 25-23, 21-25.
Stockport secured a welcome second win of the league season to end a recent run of defeats on the road as they bounced back from losing a tight first set to beat Leeds Gorse 3-1.
In what was a repeat of the National Cup tie from the previous week, the Yorkshiremen edged the opener 26-25 before Stockport rattled off three unanswered sets, 25-18, 25-14, 25-21.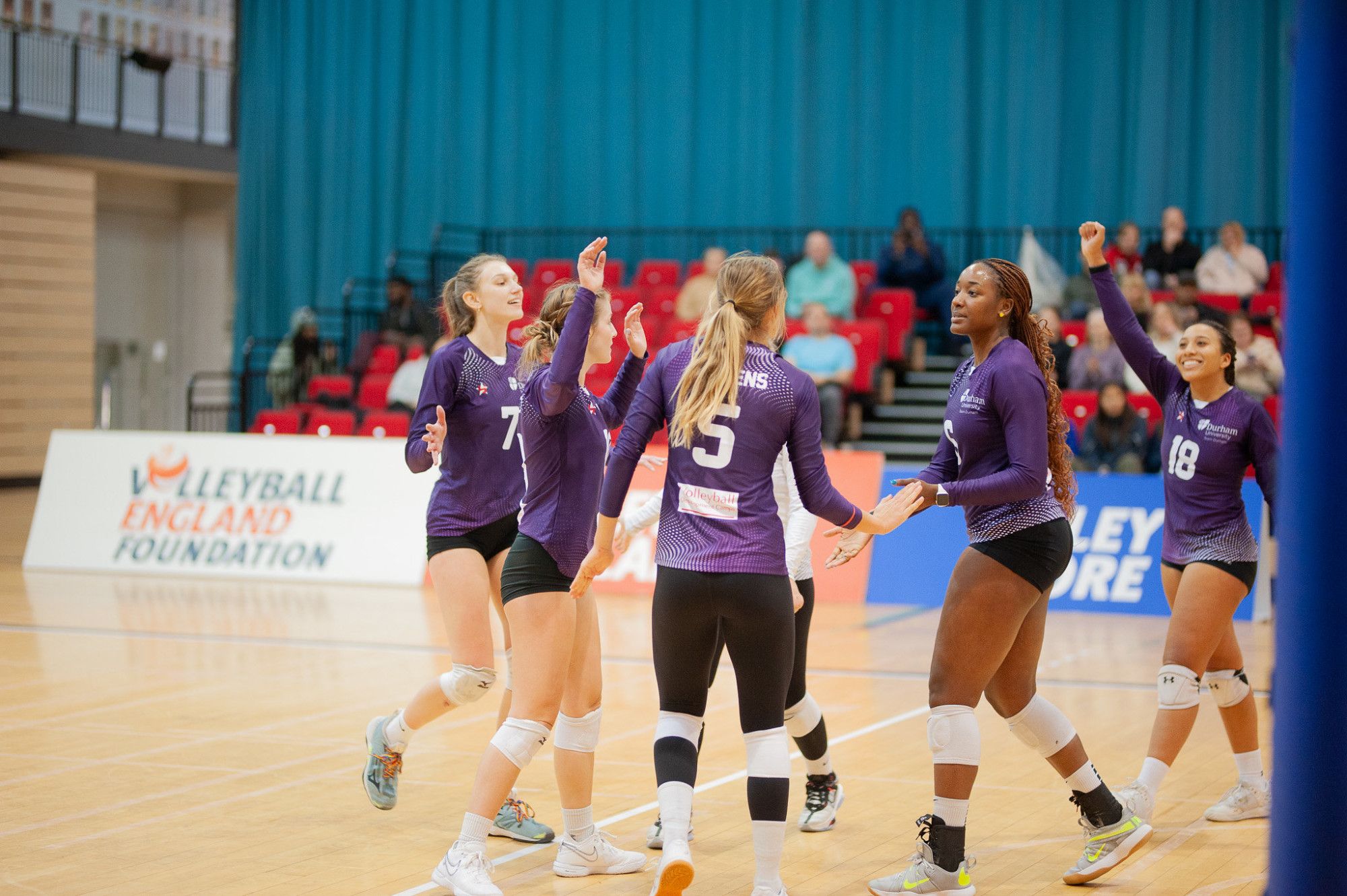 In the MAAREE Women's Super League, the eagerly-anticipated match between two sides tipped for the title saw Durham Palatinates beat Essex Rebels in four sets.
Rebels struck the first blow, by taking a tight first set 29-27, to ask some serious questions of Durham.
But the reigning champions responded in impressive fashion to seal the next three sets 25-21, 27-25, 25-14.
On the way back south, Essex took on Darkstar Derbyshire on Sunday and were reasonably comfortable in completing a 3-0 success.
They ran out 25-20, 25-19, 25-22 victors to ensure they stayed in touch at the top end of the table.
For their part, Darkstar went into that match knowing they had already secured something from the weekend, having already beaten Cambridge ARU 3-0 on the Saturday.
Zsofia Palankai-Omoshebi made 11 kills while Hajar El Alouani had seven, in addition to seven aces, 11 digs and 12 successful service receipts out of 11.
Setter Viktoriya Glazewska also chipped in with five aces and had 28 successful assists from 56 attempts as the hosts won 25-11, 25-18, 25-21.
For Cambridge, Juliana Pallamin and Mallory Porcher made seven kills each, with the former also adding 11 service receipts from 14 and the latter four blocks.
ARU had enjoyed more success on Sunday as they consigned Leeds Gorse to only their second defeat of the league season.
Abby Huffman enjoyed an excellent game to complete eight kills and five blocks and 11 digs, as well as serving two aces in the visitors' 25-18, 25-18, 25-14 triumph.
Eva Borrowdale kept up her impressive form for the losing Leeds side, with 15 kills, 22 successful receives of serve out of 24 and five digs.
Despite playing fewer games so far than all of their rvials, SideOut Polonia look like they could be Durham closest rivals again this season.
The 2023-24 runners-up faced fellow capital side London Lionhearts and found things gradually got easier for them as the match went on, winning 25-23, 25-21, 21-16.
Alice Jagielska topped the kills count with 12 and also added three blocks, while Maria Sviridova claimed 10 kills, to go with three blocks and 10 digs.
Gaia Canevari served three aces and completed 24 assists from 63 attempts as well as 16 digs and five kills.
The Malory Eagles are also putting together a decent run of form and sealed a third straight 3-0 victory in winning 25-19, 25-22, 25-22 at the University of Nottingham.
Chloe Allen led the way with an influential all-round performance, with eight kills, five blocks, 15 digs and 17 out of 18 successful service returns.
Mechelle Daniel made 11 kills and 15 digs, while Stephanie Boyce contributed six blocks.
After this week's matches, Durham maintain their 100 per cent record with six wins from six matches to head up the table.
Sideout are up to fifth with two or three games in hand on all of those around them.
---
To view all the weekend's NVL results in full, click here.
Follow all the Volleyball across our social media on Twitter, Facebook, Instagram and TikTok.