17 Nov 2023
Super League Round 5 preview: Mitchell out to continue Stockport's upward curve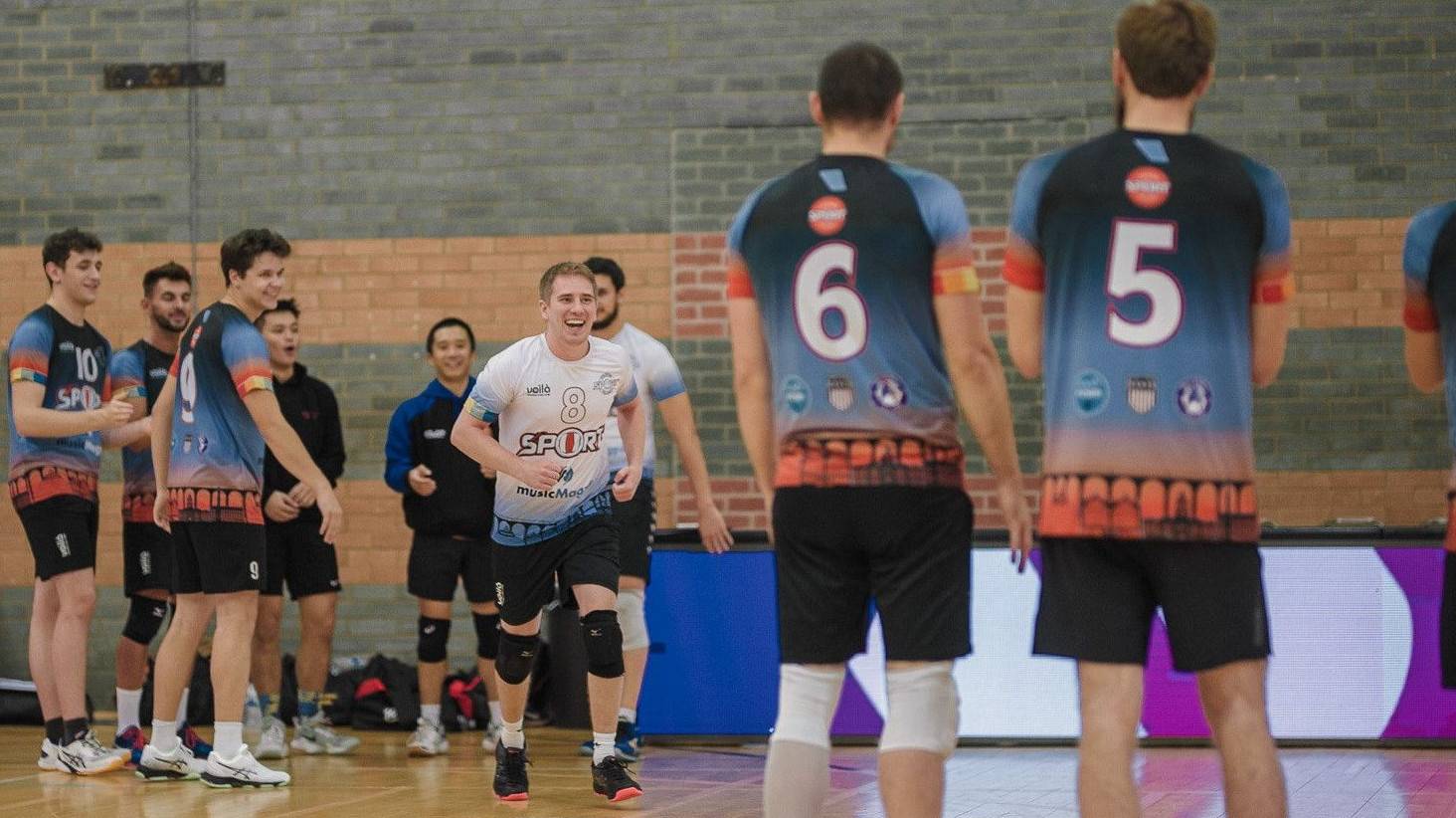 The Cheshire club, formed by Adrian and Kaya Stores, started out life playing at the town's Priestnall Centre before moving to its current home at Brinnington Park, from where sessions for beginners, intermediates and academy players supplement the senior teams.
Beginning in Division 3 of the NVL, the men's team has steadily built on solid foundations to win a string of promotions, culminating in a Division 1 title success earlier this year that clinched a coveted place in the Super League.
The club has also won its first national trophy along the way – the 2022 National Shield Final – after beating London Aces 3-2 in a five-set thriller at the National Volleyball Centre in Kettering.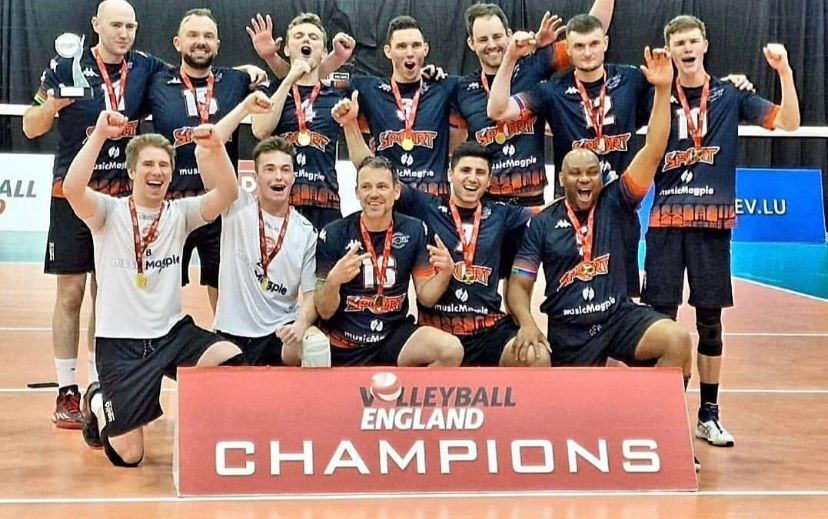 It started well for Stockport in the top-flight as they sprung a surprise at October's Super League Opening Weekend by beating Malory Eagles 3-0 to spark optimism that the club could compete at the top end of the table.
But, as Mitchell admits, the reality of just how hard the competition is at this level has since hit home, with three successive defeats on the road at the University of Nottingham and London clubs Malory Eagles and Richmond Docklands.
Now the focus is on ensuring the club get back to doing the things they did well in their first-game victory as they look to climb the Super League table.
"It's been a real rollercoaster of a start for us," said Mitchell. "The first game against Malory we played really well and to win in straight sets was probably a bit unexpected.
"I think we were all guilty as a team of then thinking that we were great and that we had cracked it, when actually it was only the first game.
"We have had some difficult away games since then and it has very quickly dawned on us that there are no easy games in Super League – every game is going to be very difficult.
"In our second game at Nottingham, they played really well and deserved the win and then we had a double header in London, which was always going to be tough.
"Last year in Division 1 we won 17 of our games and only lost one, where you are going into a game where you know you have a high chance of winning if you play well.
"That isn't always going to be the case this season, and the aim is to establish ourselves at the higher level and keep improving.
"I think the biggest differences we have noticed in stepping up is the speed and quality of the service – when we played Malory again, we faced Nathan Fullerton and we have never really experienced that kind of serving before – and also the quality of the setting, which was very noticeable at Nottingham."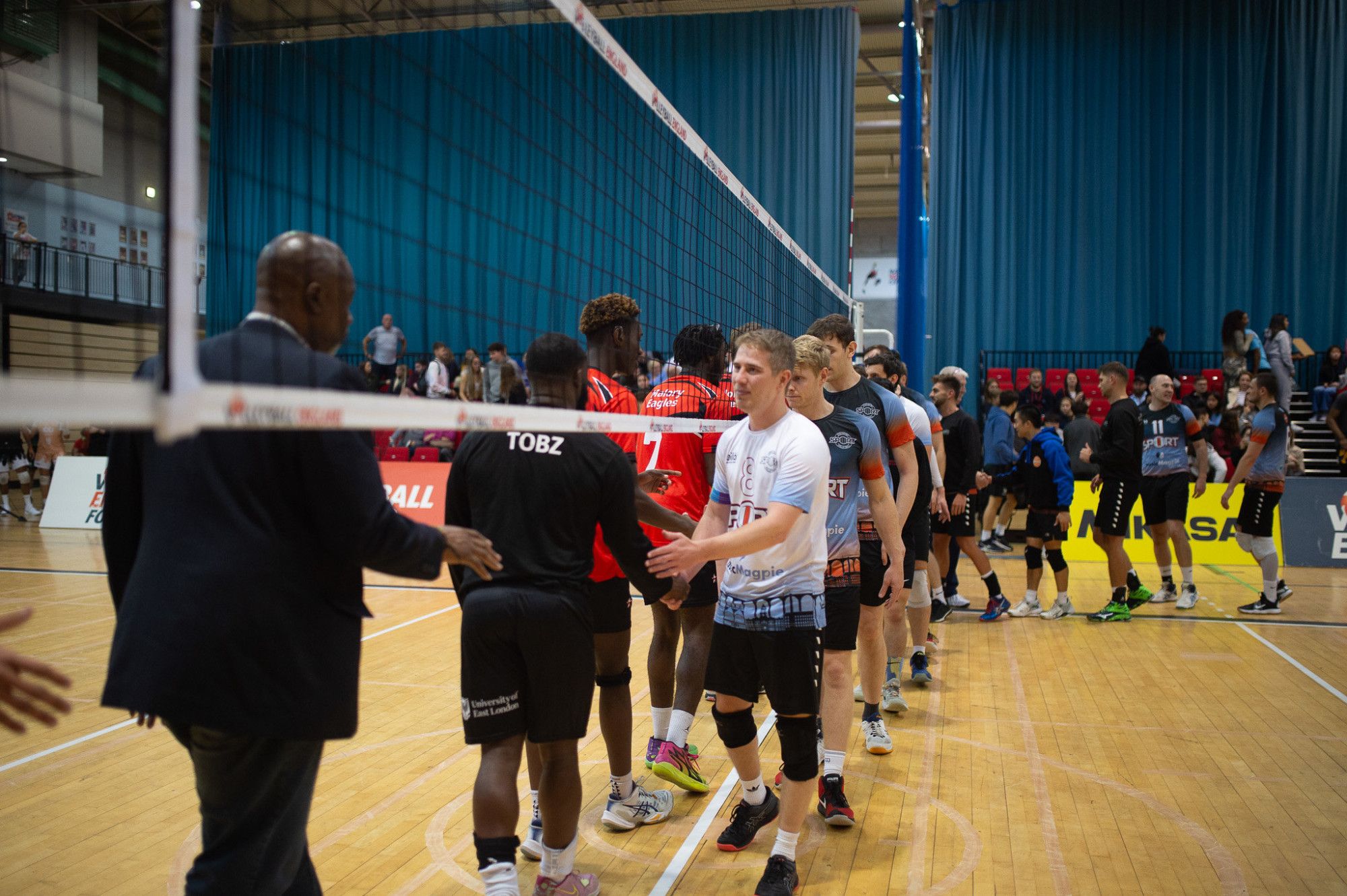 Mitchell made a strong start to the season on a personal note, as reflected by his early stats ranking in the league's top five setters and subsequent selection for the October Team of the Month.
But he feels his level has dipped slightly since then and is keen to get back to his best to help Stockport's cause.
He said: "For me, it's been a similar story to our season as a whole in that it's been a bit up and down.
"It's quite challenging balancing working with training twice a week and then playing at the weekends as well.
"I think I started off well and did well with my defence – it's been great to feature in the stats tables as a result and I know my team-mates who made it onto the leaderboards appreciated it too".
"It hasn't gone as well in the most recent games, but we won our last game, so hopefully that is a sign of us all getting back to better form."
The win to which Mitchell refers was last weekend's 25-15, 25-17, 25-20 victory in the National Cup third round against fellow Super League side Leeds Gorse.
As often seems to be the case with fixtures, a quirk of fate means that this weekend's return to league action pits the two teams together again at the very same venue.
Mitchell is obviously hoping for the same result, but knows that the hosts are likely to find it much tougher this time.
Both teams have won one and lost three of their Super League games so far, meaning the outcome is hugely significant for both sides.
"We have drawn some confidence from last weekend's Leeds game and it was good to get another win on the board after those defeats, but we know they will be a different proposition this time," he said.
"They were missing some of their starting players who will be back in, so we can expect a different game, but, like any we play, we firmly believe we can win.
"We don't go into it looking at where teams are in the league and rating our chances accordingly – the focus is on what we are doing and making sure we play to our potential."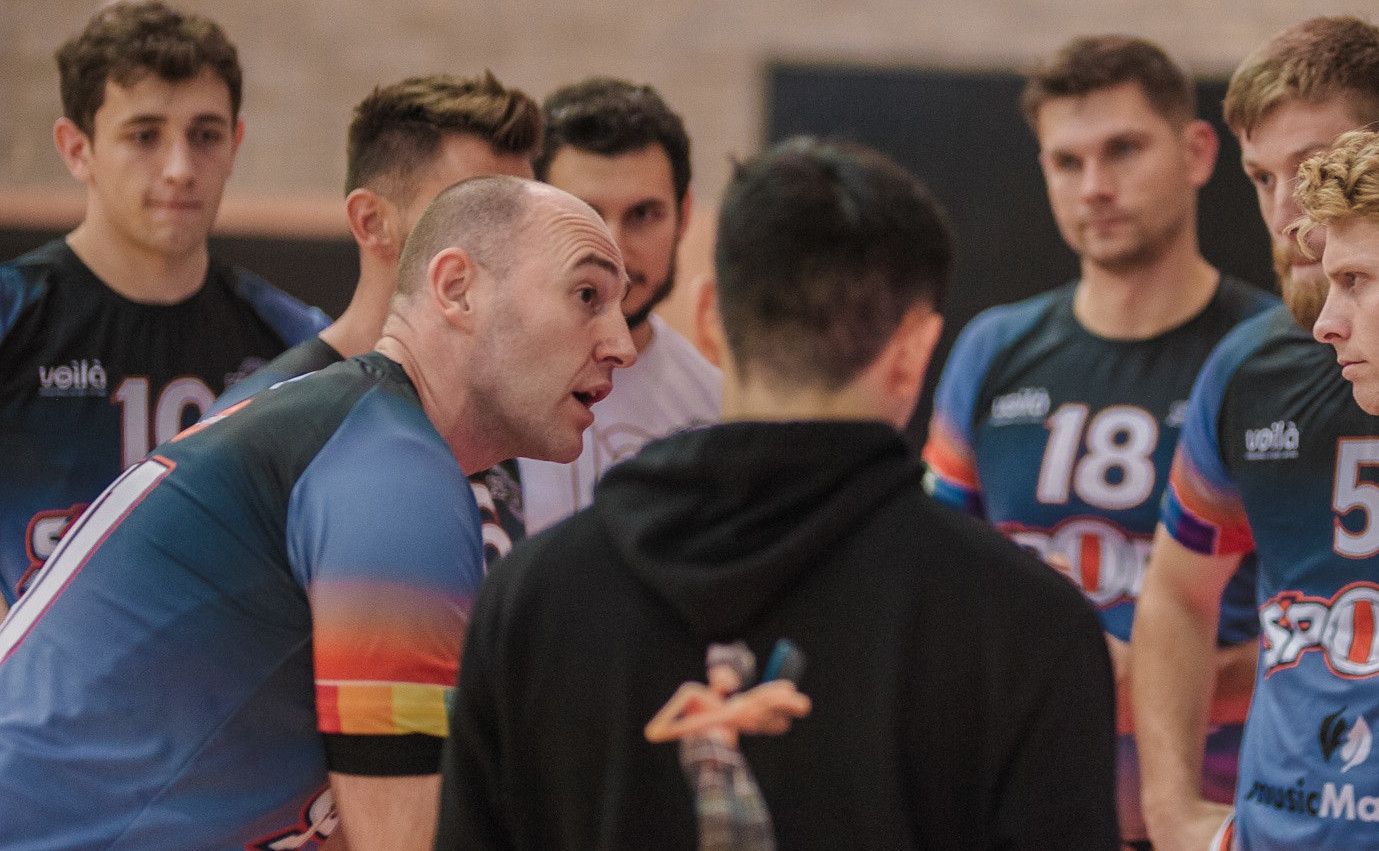 A central pillar in Stockport's ongoing success story has been Player-Head Coach Rafal Lojewksi, who has put in hard graft on and off the court.
"I joined when we were starting to come through the divisions – either in Division 3 or Division 2 – and there has been a gradual progression of things.
He cut an emotional figure after the team's victory at Opening Weekend, which was the culmination of hours upon hours of dedication.
Mitchell said: "Rafa is the club. We wouldn't have got anywhere near where we have without him.
"Last season he oversaw the recruitment of some key players including Patryk (Walczak) and Tymoteusz (Zadeberny), who are still with us, and Bruno (Pavlicko), who is registered and has played for us a couple of times but is not available for most of our games.
"We've also had Haydn Lawson join this season, slotting in as a quality setter, even though he came as an outside, along with Matt Birch from Manchester Marvels, who have also been a good addition.
"Rafa is always busy doing something to do with the club and plays his part in games as well... I don't think his wife must be very happy with him!"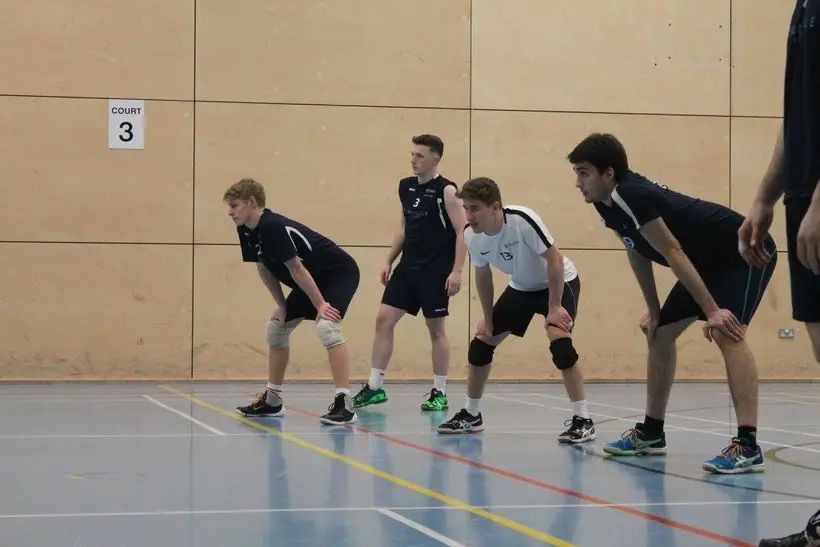 Having started out playing Volleyball at Boswells School in Chelmsford, Mitchell first moved north to study at the University of Liverpool.
It was there that he met his future wife, Rebecca, who also played Volleyball and also played club Volleyball until fairly recently.
Mitchell now works for Manchester-based sports merchandise company Fanatics and chose Stockport when he moved to the area from Merseyside.
"I started playing in Year 7 at school and played for Boswells all the way through at U16, U16 and U18 and won five national titles playing at the year above and also in my own year.
"I was coached by Darren Lewis and I played with Toby French, who now plays for the Malory Eagles and loved the sport from the start.
"I had a gap year when I went to Australia, but when I came back and went to uni I got back into the Volleyball and was really glad I did'.
"I met Haydn (Lawson) who was also on the teams as we played in BUCS and we had a crazy team in the last year, with a monster player from Canada and even the Mexican Olympic setter, who was studying over here.
"We got all the way to the BUCS final and lost to Essex, but it was a brilliant experience and I met so many people from different countries and backgrounds and walks of life.
"I love the social side of it, the meeting new people, and the competitive side of it. It's so different to most other sports – and that's why I love it."
---
To view all the weekend's National Cup and Shield fixtures in full, click here.
Follow all the weekend's action across our social media on Twitter, Facebook, Instagram and TikTok.