13 Oct 2022
Freddie Bialokoz and Issa Batrane become first England team to qualify for main draw in an FIVB Challenger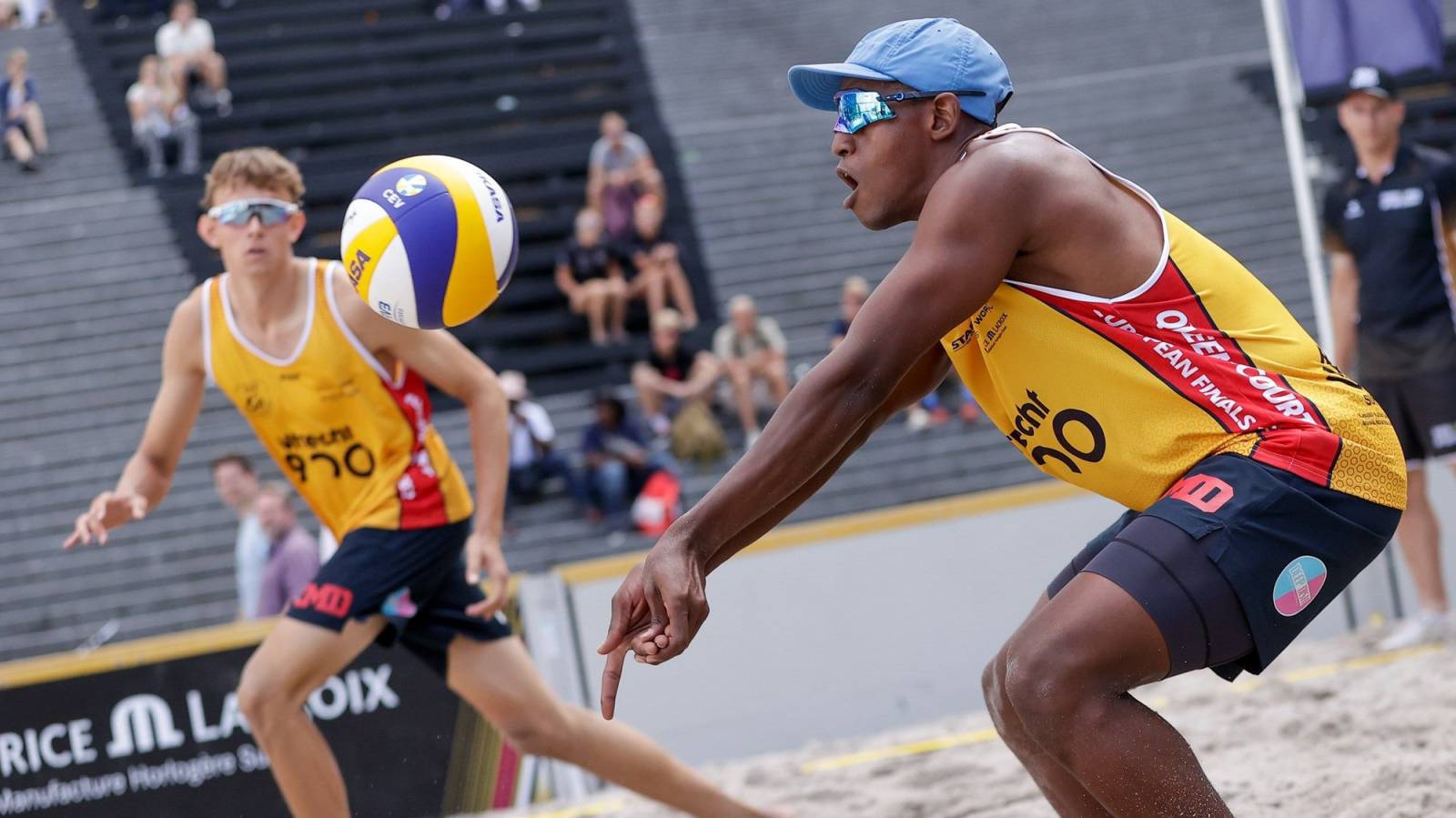 English beach volleyball pair Freddie Bialokoz and Issa Batrane were in full control as they beat Japan 2-0 (21-10; 21-10) earlier today in the Maldives on the Volleyball World Beach Pro Tour.
The match took place in the second round of qualification of the Challenger event - the second tier in the FIVB's new-look international circuit - and means Team Batrane-Bialokoz, who are currently ranked 65th in the world, are in the main draw. They secured a bye in the preliminary phase.
Highest ranked amongst the 24 teams in the main draw are the Tokyo 2020 bronze medalists Cherif/Ahmed of Qatar, followed closely by European champs Åhman/Hellvig.
Until today, no English team had qualified for the main draw in a Challenger event since the Beach Pro Tour was launched at the start of the year.
A fantastic achievement from Freddie and Issa. Good luck in the main draw! All the matches will be streamed via Volleyball World TV.
Photo: Freddie (L) and Issa (R) at the CEV's King of the Court event in September. Photo: CEV / Sportworx.