16 Nov 2023
NVL preview (18th and 19th Nov)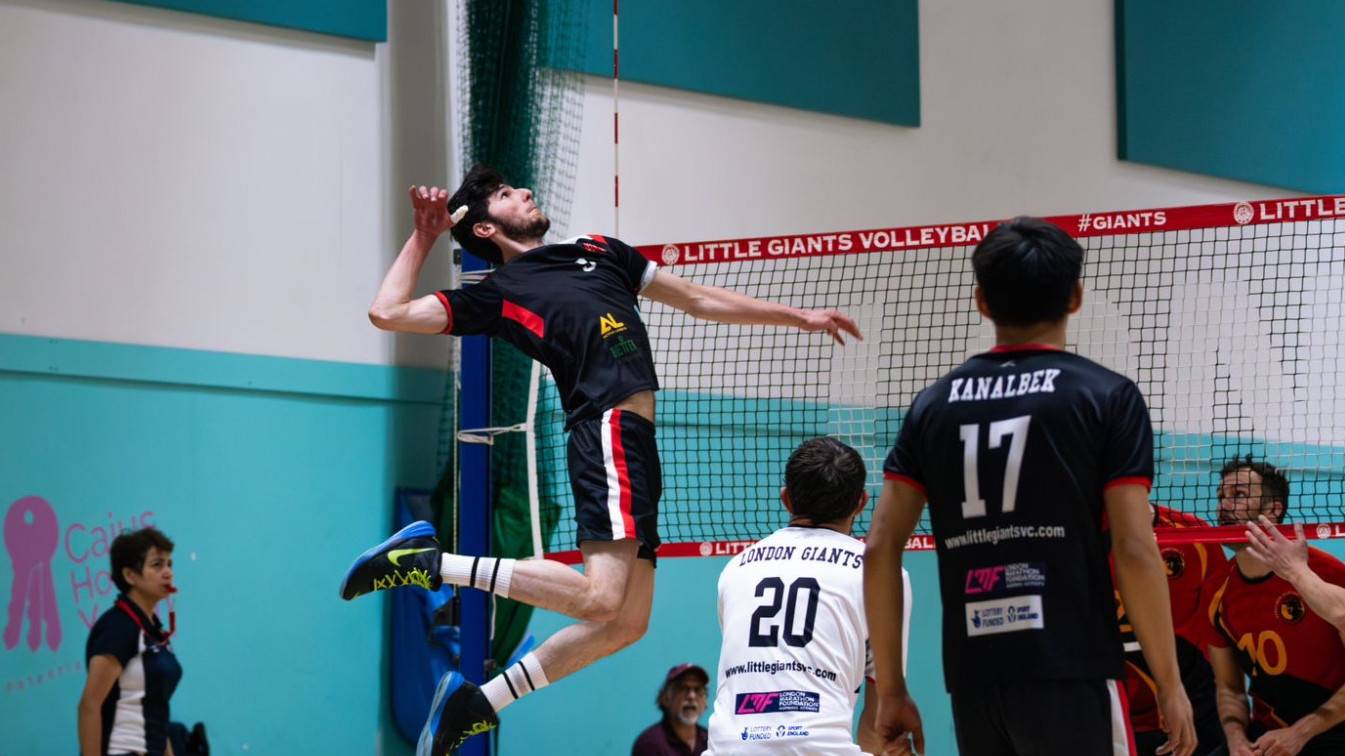 The only team left in the men's National Cup competition Black Country are looking to carry the momentum of beating Super League side Newcastle Staffs from last weekend into this week's match against Cambridge ARU, which starts at 1pm on Saturday (18th November).
They sit third in Division 1 behind unbeaten Essex Blaze and Weymouth Beach and, after their five-set cup thriller against Staffs, are looking to make a habit of playing against top-flight opposition by putting the results together that can put them in the frame for promotion.
Weymouth can join Essex at the top if they continue their 100% league start when they take on fifth place London Giants.
They go into that match with the confidence of having not dropped a set in their last four matches, while the Giants will view it as an opportunity to jump up the table, having only played three matches so far this season.
With a 3-1 victory last time out against Tamworth Spartans, the London club will be looking to leapfrog captal rivals London Aces while still having a game in hand.
Elsewhere in Division 1, Manchester Marvels will be looking for their first win of the season when they take on Cambridge ARU, playing their second game of the weekend, on Sunday.
With Sheffield having a week off in Division 2 North, Darkstar Derbyshire or Hull Thunder have the opportunity to go top.
The two sides will go head to head on Sunday morning with the winner climbing to the summit.
A Bristol derby between City of Bristol and Bristol VC is the highlight in Division 2 South, which takes place on Saturday afternoon.
Bristol VC will look to maintain their 100% record in Division 2 South as well as put themselves six points clear of second place Exeter Storm.
Guildford International, who have only played two games this season so far, take on third place Spelthorne Lions.
After a 3-0 victory over Preston Panthers in the National Shield last weekend, York Vikings play in a double header against Darkstar 2 and Leeds Gorse 2 on Saturday in Division Three North Central.
York know they can leapfrog their Yorkshire rivals into second place if they can claim victories in both matches.
Another trio of teams in the same division taking each other on are Sheffield 2, Nottingham Rockets and Bradford Eagles.
The three teams will play at Hanson Academy on Sunday with Sheffield out to get a first point on the board.
In the women's Division 1, promotion hopefuls Wessex will look to bounce back from a tough match against Super League Team Sideout Polonia.
They will take on fifth place Bristol who have won two and lost two of their four league matches so far.
With only three fixtures this weekend across the division, MK City have the opportunity to get off the bottom of the table if they can triumph against Stockport.
The Cheshire club, however, will be no pushovers, having recorded four wins from five so far to sit only two points behind table toppers Wessex, as they hope to join their male counterparts in the Super League next year.
Oxford Eagles have a double header weekend with visits to Loughborough Students on Saturday and then Herts on Sunday in a top-of-the-table Division 2 Central clash.
After Herts lost their first league match last time out against Rhinos Cambridge, Oxford will look to swoop in and grab the top spot, but they will have to also win against Loughborough side who are only one point further behind.
Division 2 North sides Manchester Mayhem and Mystics both travel in a North East direction to face Leeds Gorse 2 and Team Sunderland respectively.
Team Sunderland are four from four this season with the opportunity to reach 18 points this weekend if they are able to overcome Mystics on Saturday and then Leeds Gorse 2 on Sunday.
It would put them in a great position with this weekend being their last league matches before the Christmas break.
Ashfield Vipers host a triangle of games between Leicester Athena 2 and Nottingham Rockets in Division 3 Central.
Ahead of the East Midlands match-up, Vipers sit sixth in the table with Rockets a close seventh. Both teams will aim to move up the table with other teams in the league not playing.
Athena can go level on points with Darkstar 2 if they prevail against both teams.
All fixtures and results can be viewed here.
Remember to share any videos and pictures from matches you are attending this weekend via social media or WhatsApp.