15 Nov 2023
Super League Teams of the Month and Errea Players of the Month for October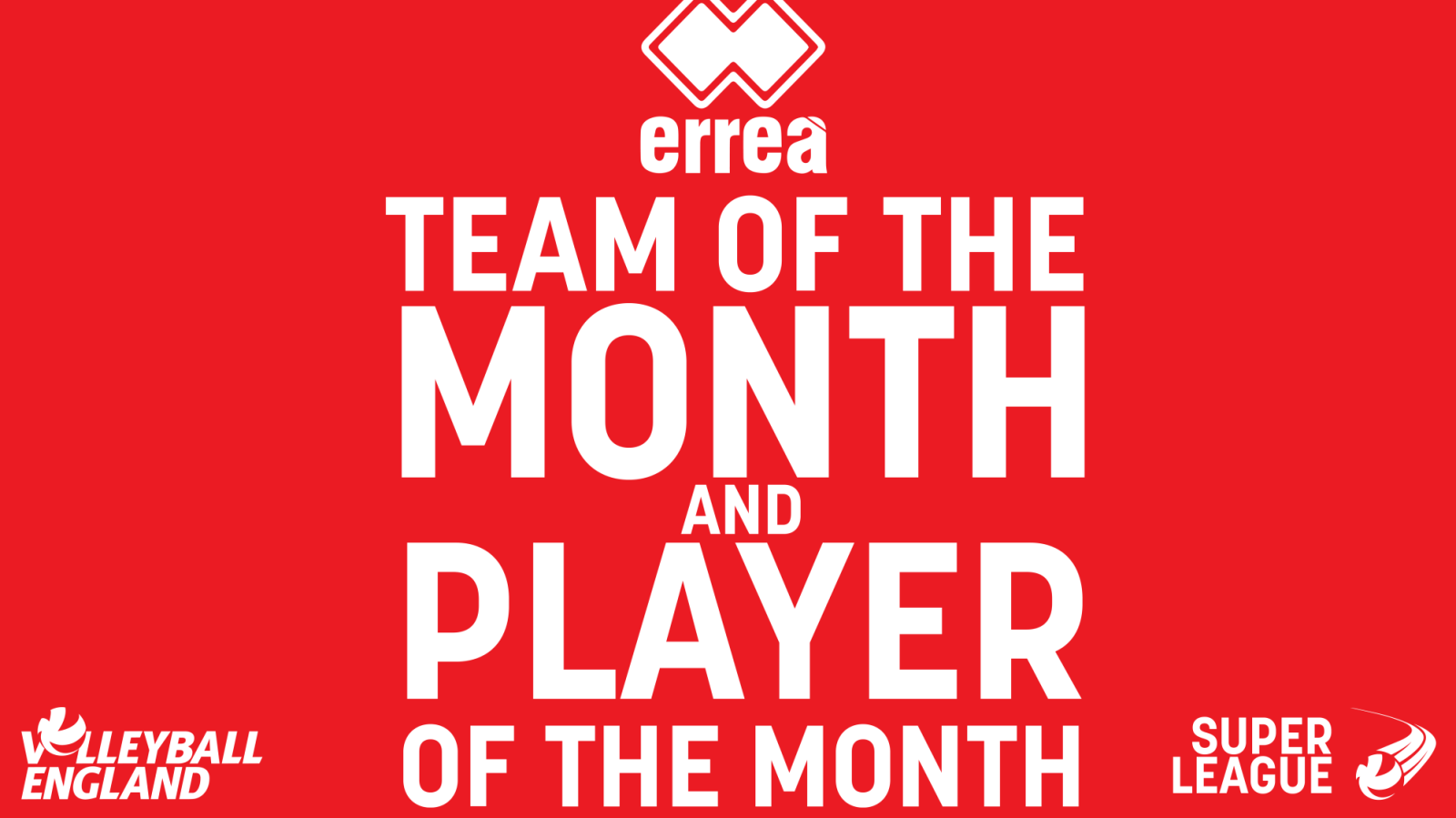 It is part of the bid to step up coverage and raise the profile of the English volleyball's top flight.

A team of seven female players and seven male players have been selected after the completion of matches during October.
For each team, a setter, two middles, two outside, an opposite and a libero have been chosen using players' stats uploaded to HUDL by 3rd November 2023.
From that team, one Errea Women's Player of the Month and Errea Men's Player of the Month has been selected.
MAAREE Women's Super League Team of the Month
Setter - Selena Batiste - Malory Eagles
Middle 1 - Maria Sviridova - Team SideOut Polonia
Middle 2 - Kennadie Jake-Turner - Durham Palatinates
Outside 1 - Eileen Shi - Malory Eagles
Outside 2 - Hajar El Alouani - Darkstar Derbyshire
Opposite - Sydney Stevens - Durham Palatinates
Libero - Anna Tsoumi - Malory Eagles