9 Nov 2023
National Shield and Cup preview (11th November and 12 November): NVL clubs eye Super League upsets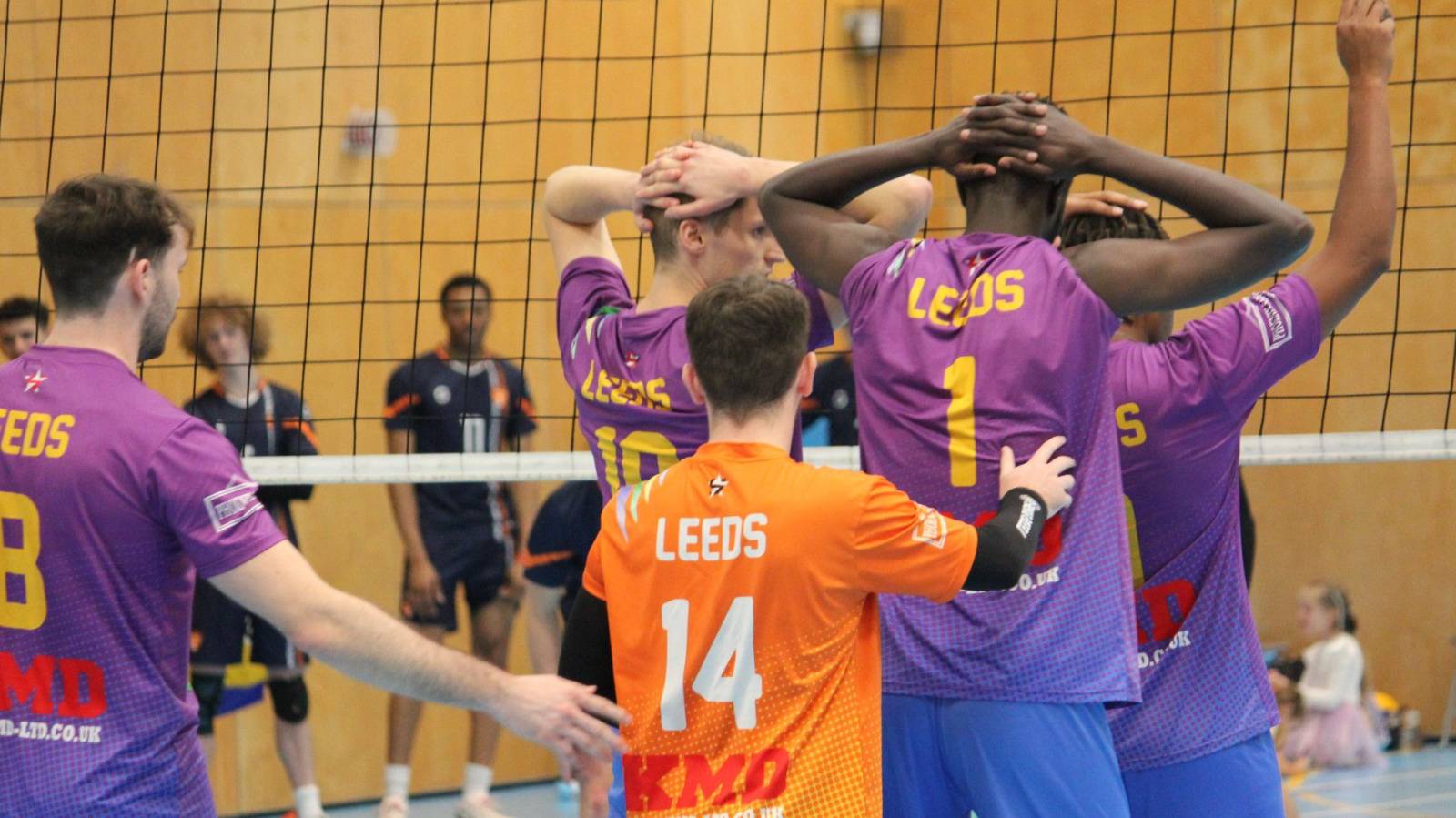 However, all the underdogs will need to play to the peak of their powers if they are to pull off shocks in games that look tough on paper.

That is none more so the case than in the women's draw than for Division Three North side The Miners Doncaster, who face the trip north to face holders Durham Palatinates, who are unbeaten in five matches this season as they also bid to retain their Super League title.
The Yorkshire club go into the match on a fine run of form themselves, having won all four of their league matches without dropping a set.
Alongside that, they were also 3-0 winners over Division 2 North side Leeds Gorse 2 in the first round and Manchester Marvels Mystics in the second, but they will know they will need to lift their collective performance still further to continue their progress.
The Palatinates warmed up for this stage with a 3-0 win at Sheffield in the second round.
An equally tough assignment faces mid-table Division 2 Central side Loughborough Students, who host top flight title hopefuls Essex Rebels.
The East Midlands outfit have won at Nottingham Rockets (3-0) and at home to Tamworth (3-1) to earn their shot, while Essex took their place after they were too strong for MK City (3-0).
Stockport, second in Division 1, also have a far from easy task as they entertain a Malory Eagles side currently sitting second in the MAAREE Women's Super League.
But the Greater Manchester Club will be buoyed by confident previous round wins over neighbours Manchester Marvels Mayhem and Cheltenham and Gloucester, both in straight sets.
Super League side Coventry and Warwick Riga have struggled in the league so far in 2023-24, but were 3-0 winners over Richmond in the second round of the cup.
They will hope to make further progress as they host a London Inter Crocs side for whom Divison 1 victories have also been at a premium, despite edging to a 3-2 win over London Onyx to reach this stage.
It is also Division 1 versus Super League when Bristol with Cambridge ARU at Avanti Gardens School.
The West Country club have reached the third round by winning 3-1 at London Bears, while their opponents were 3-0 victors over Waterloo Thunder.
The Women's Cup fixtures are rounded off by a clash between Division 1's Everton Belugas and Super League's Darkstar Derbyshire.
It has been a mixed season so far for the Merseyside club in the league, but their cup form has been good with consecutive 3-0 home successes against first Newcastle Staffs and then Lincoln Cannons to reach this stage.
For their part, Darkstar disposed of Leicester Athena 3-0 in their previous cup tie and will be looking to bounce back from Super League defeats at Leeds and Durham last weekend.
A number of teams will be out to spring a shock in the men's competition too, where there is an attractive West Midlands tie between Newcastle Staffs of the Super League and Black Country of Division 1.
Staffs beat Urmston Grammar 3-0 at the second round stage, while Black Country brushed aside Division Three North West side Wigan Seahawks, also in straight sets.
The only all-Super League tie sees Stockport and Leeds Gorse meet at Life Leisure Brinnington Park.

Each team has one league win to their credit so far this season and will strive to build momentum by building on respective second round cup successes against Intervolley Manchester (3-0) and Manchester Marvels Marauders (3-1).
Division 1 Hull Thunder will make the trip up the A1 to face Durham Palatinates on the back of previous cup victories over Nottingham Rockets and Harrogate, by 3-2 and 3-1 margins respectively.
But Durham will be keen to ensure that success does not continue after they booked their own third round spot with a 3-0 win over York Vikings.
After being without a game last weekend, Essex Rebels will be champing at the bit ahead of their match with Sheffield.
The South Yorkshire club have so far beaten Darkstar Derbyshire (3-1) and Lincoln Cannons (3-0) en route to the third round, while the Rebels edged out Cambridge ARU in three tight sets.
Super League leaders IBB Polonia will be full of confidence for their clash against Brazukas, having won all four of their league fixtures to date.
Their visitors have been involved in the competition since early September and have taken advantage of walkovers against KS Osmeka Ealing and London Aces and victory in a five-set thriller with GNG Bedford to set up the chance to test themselves against the country's elite.
Another side who have been involved from the off are Division Three South West club Reading Aces, who have beaten South Hants 3-1, Cardiff Panthers 3-2 and Black Country Men 2 to tee up a match with Richmond Docklands.
The Super League hosts were 3-0 winners ovover Exeter Storm, who are going well in Division 2 South, in the second round.
Weymouth, second place in Division 1, will test their credentials against the Super League's Malory Eagles on the South Coast.
They have already beaten Worthing and SQUAD 3-1, while Malory beat Team Sideout (London) 3-0 in their only match in the competition so far.
The final tie sees the University of Nottingham and Cambridge go head to head in the East Midlands.
Nottingham vanquished Oxford 3-0 in the second round, while the Fens side have beaten MK City and Kings of Court Boston, who are unbeaten so far in the Division 3 North campaign, both by a 3-0 scoreline.
The National Shield also gets up and running this weekend when the first round will be completed.
It will feature teams who were knocked out in the preliminary stages, round 1 and round 2 of the National Cup, with the exception of Super League teams and last year's Shield winners.
---
To view all the weekend's National Cup and Shield fixtures in full, click here.
Follow all the weekend's action across our social media on Twitter, Facebook, Instagram and TikTok.