23 Mar 2023
U15s Last 8s: teams, playing schedule and live streaming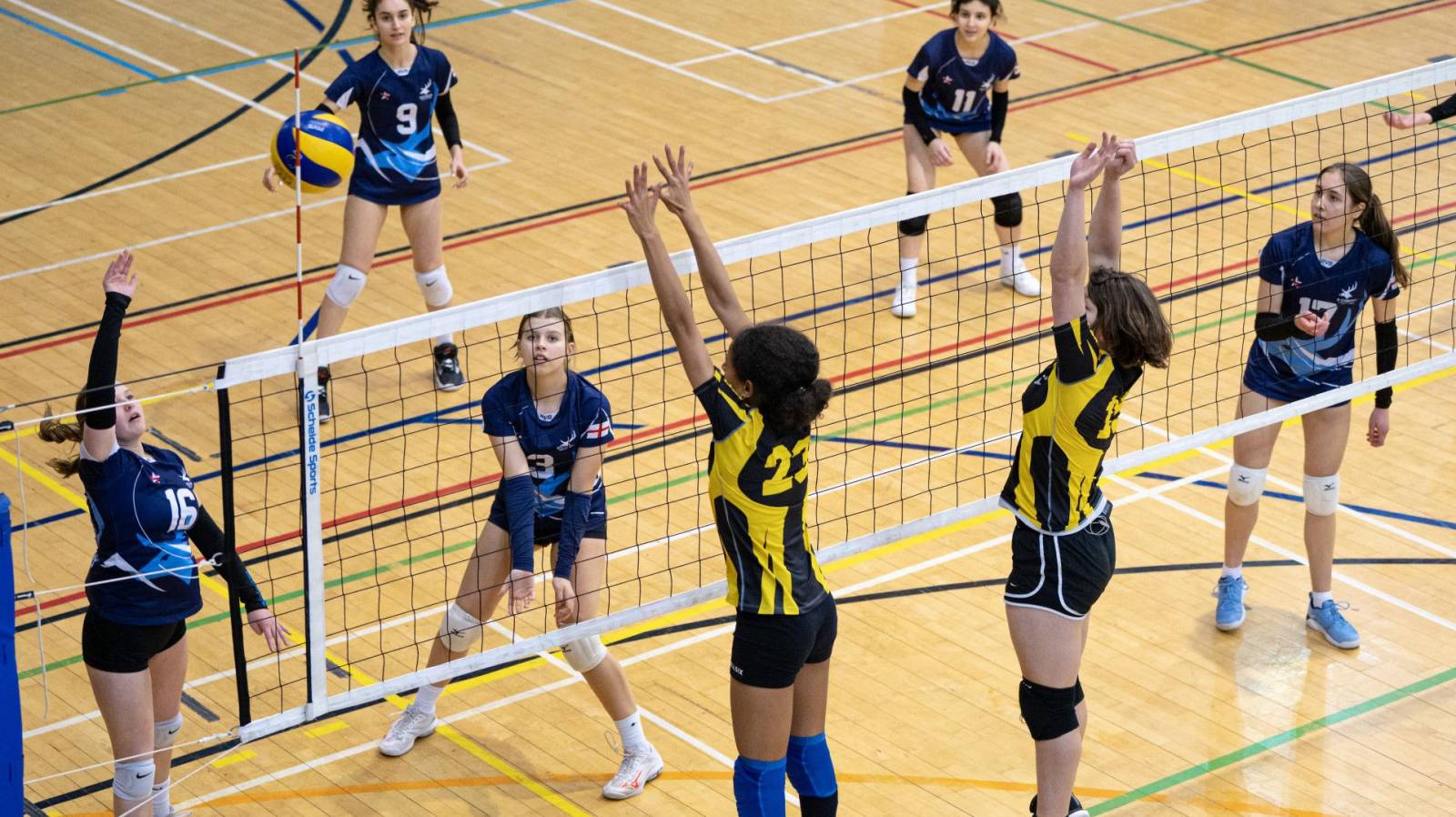 Our final Cup Finalists will be confirmed this weekend following the conclusion of the U15s Last 8s.
On Saturday, 25th March, the top eight teams in the Girls and top eight teams in the Boys/Open competitions will come together at the National Volleyball Centre to fight for their place in the final.
The Last 8s follows two rounds of Grand Prix style tournaments across Tier 1 and Tier 2. A third Grand Prix for all other U15s teams will be played this weekend in a jostle for final positions.
Last 8s teams:
U15s Girls:
Pool A: Boswell School, South Bucks, VBDC, Richmond B
Pool B: Richmond A, Urmston Grammar, Leeds Gorse, Darkstar Vipers
U15s Boys:
Pool A: Leeds Gorse, Newcastle Staffs, Ashcombe Dorking, South Bucks
Pool B: Richmond, Deep Dish Crystal Palace, Urmston Grammar, Ashfield Vipers
Playing schedule and live scores:
Live stream information:
All matches will be live streamed via YouTube. Please refer to the playing schedule to find out which court, and live stream, each match is being played on.