17 Oct 2022
Major milestone in the Maldives for Bialokoz-Batrane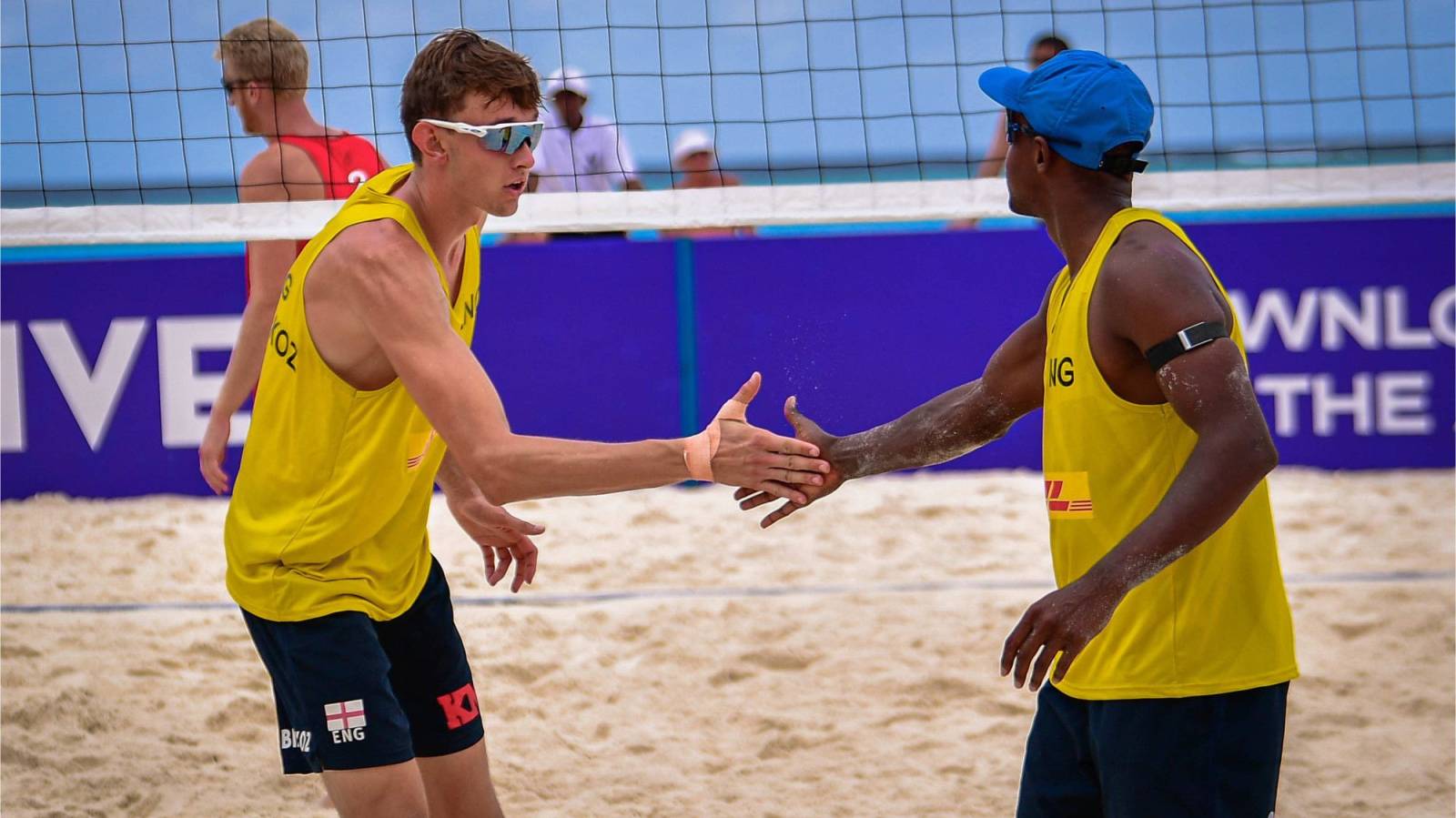 A terrific performance in the Maldives saw Freddie Bialokoz and Issa Batrane set another milestone achievement for an English beach volleyball team on the Volleyball World Beach Pro Tour.
After becoming the first English team to qualify for the main draw of a Challenge event – the second tier in the FIVB's new-look international circuit – earlier in the week, the duo beat Italy's Ranghieri/Viscovich 2-1 (21-18; 12-21; 16-14) and lost to USA's Webber/Cory 0-2 (20-22; 18-21) in Pool E.
However, they did enough to secure their place in the round of 16 – the furthest stage any English team has ever progressed to in an FIVB Challenge event.
Another team from the USA, Field/Budinger, beat Freddie and Issa 0-2 (17-21; 15-21) to put an end to their run in the competition.
Andy Jones, Talent Coordinator at Volleyball England, said: "With their dynamic defence and physical presence, Issa and Freddie are going toe-to-toe with some of the best teams in the world.
"Through their hard work and dedication, they continue to go from strength to strength."
If you don't have a Volleyball World TV subscription, you can catch glimpses of the action from each game by visiting the 'match summary' section of each of Freddie and Issa's fixtures.